Sharon Lawrence Pixie Cut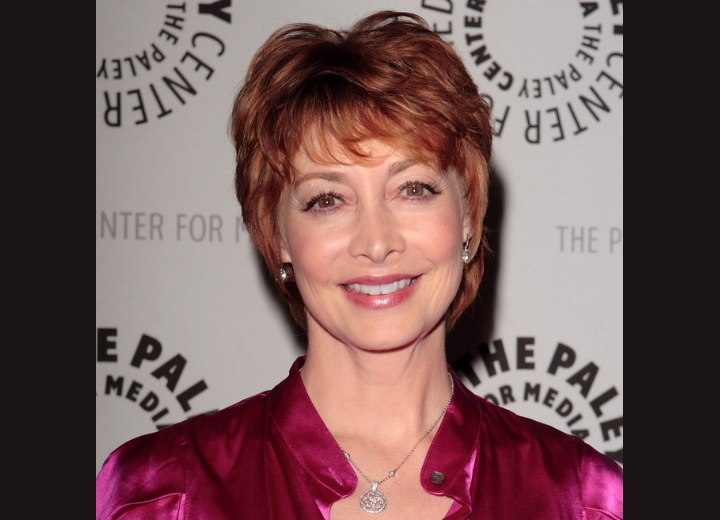 Sharon Lawrence's warm auburn toned pixie cut style makes for a friendly, welcoming and inviting look about her. Clearly Sharon understands that having wispy pieces around the nape, ears and bangs aid in keeping a shorter style looking feminine.



The pieces around her ears are long enough to pull back behind the ears if she wanted, however, she is careful not to have the pieces in front of the ears too long, so her earrings can still be seen.

There are many layers in the crown boosting volume and creating height. This is a great way to combat the thinning of our hair that occurs as we grow older. Also having wispy bangs helps disguise any unsightly flaws the forehead may have from time to time.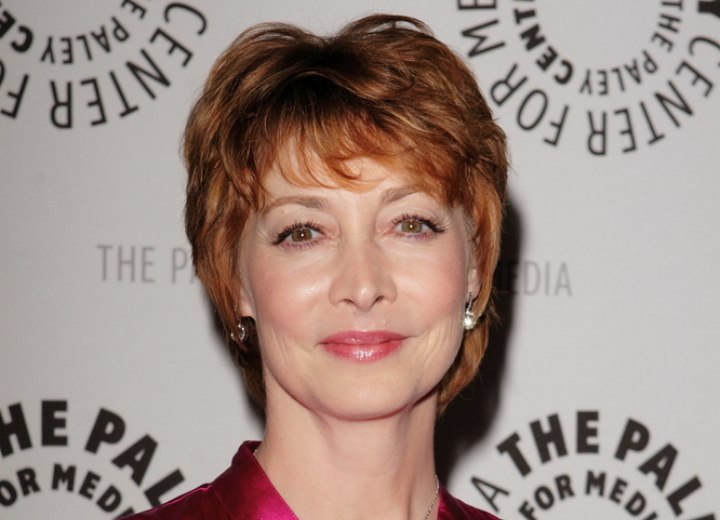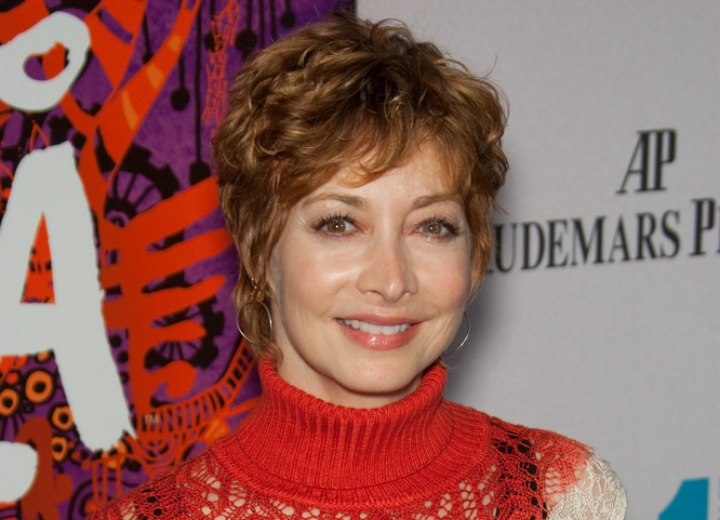 See also:
More celebrities with pixie cuts