Jennifer Hudson Pixie Cut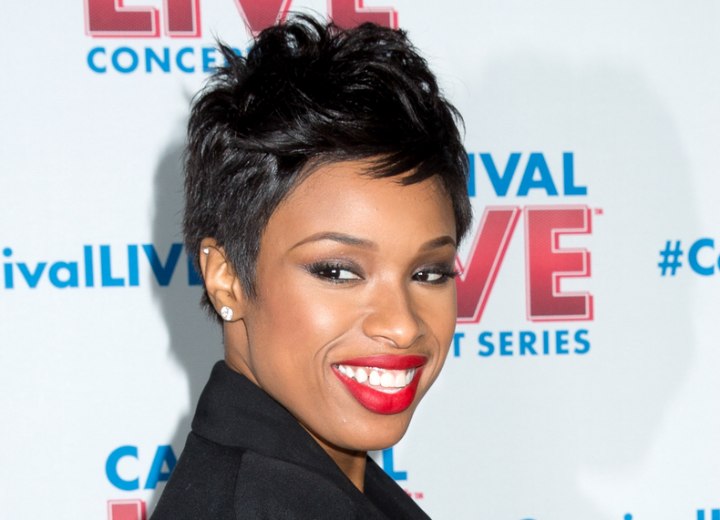 A color gloss was applied after Jennifer's hair color to seal the cuticle and color in and also to achieve the luster and shine, seen here, on top of her beautiful black hair color.



She gives us the ultimate sought after shine while the tousled pieces of hair on top really make for a perfectly styled pixie loaded with height in the crown area.

Her vivacious red lips truly compliment that warm and welcoming smile of hers while the vibrant red lipstick flatters her darker hair color.

The back is styled in an upward motion while the front fringe area is parted from the side and brought over. The hair around her ears is trimmed out to display accessories, such as not two but three diamond earrings she is rocking.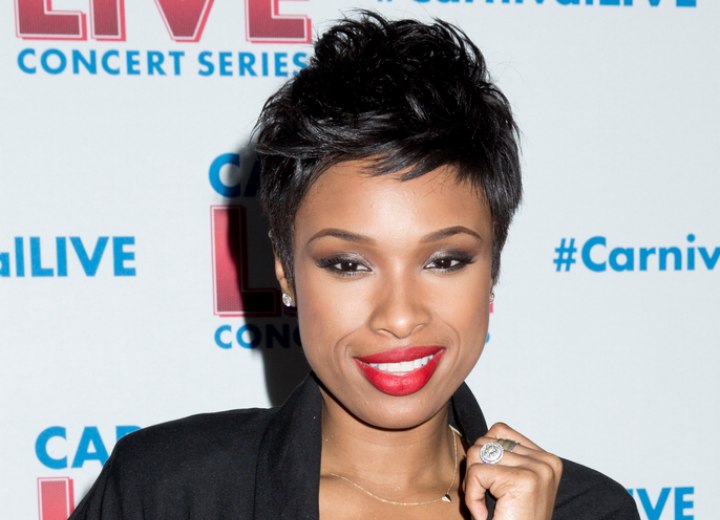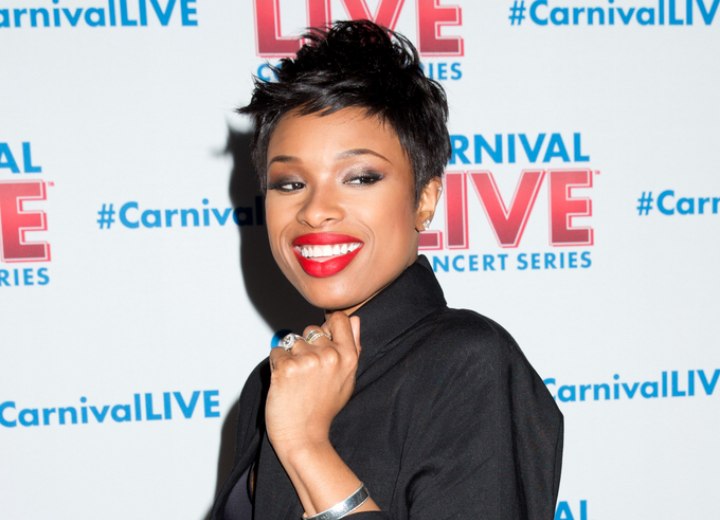 See also:
More celebrities with pixie cuts