Carla Gugino's Curled Hair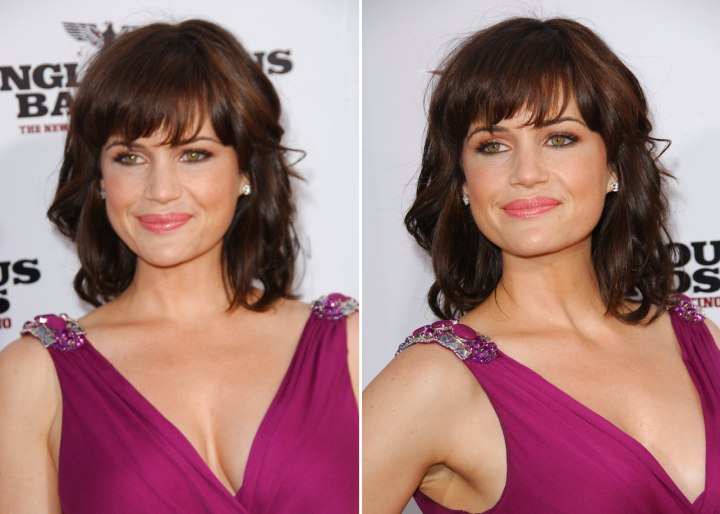 (Scroll down for more photos ↓)

Carla Gugino's hairstyle has a lot of spring to the curls. For example, instead of wearing her bangs flatly upon her forehead, they have been curled to give a little bit of oomph and if stretched would only touch her eyebrows.



The rest of her light and dark hues of coffee chestnut colored layers have been curled under in small sections, while other parts have been coiled to lie upon her back. Although, her hairstyle is very up to date, because of the medium length and way it has been styled there is richness not normally seen with this type of design. I believe it could be because most of the curls fall over each other in medium structures.

Green eyes can be totally intoxicating with the right make-up that will bring the best of them out for others to see. Carla has lightly brushed eyebrows, concealor, pinkish beige shadow with warm amber brown, lots of eyeliner, lashes and mascara and brushes of bronze/blush on her cheeks and temples. There is a light pink lip tone.

Her magnificent purple/magenta colored gown dips into a deep V-neckline with jeweled shoulders. She is wearing diamond earrings that are just the right touch for her gown and dark hair.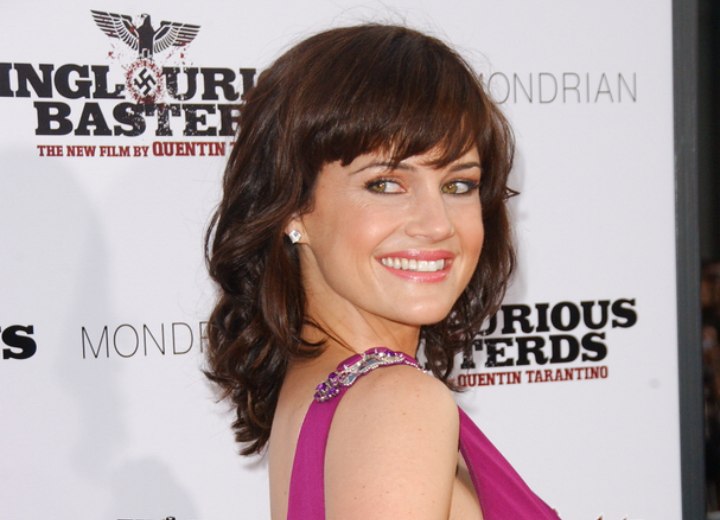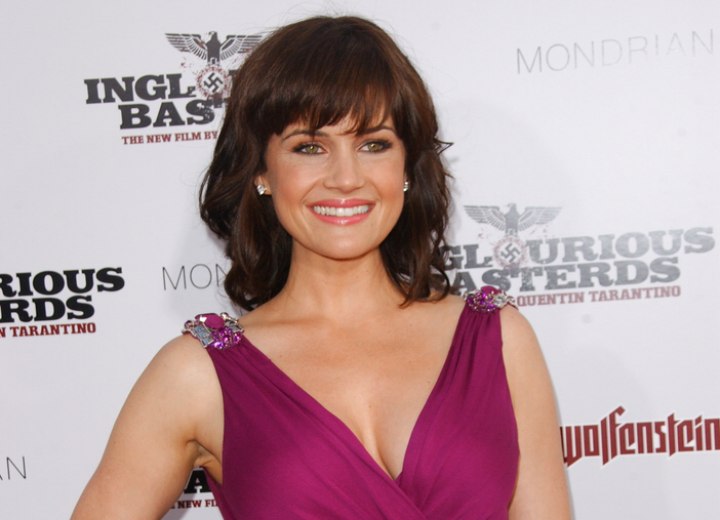 Photos by PR Photos