Reese Witherspoon's Blonde Hair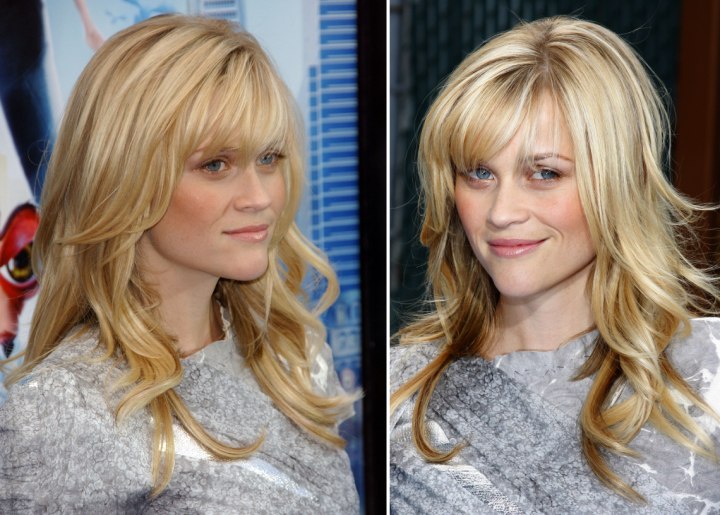 (Scroll down for more photos ↓)

Perhaps Reese Witherspoon's pensiveness is brought out in the pictures because of her quick rise to fame and fortune. One could barely have time to think.



Reese wears her long hair in multi-tones of blondes with lighter browns lending a prominent influence. Her bangs are styled over the brows in a delicate balance of pieces. The layers move down with tilted edges and sweeping siesta coils.

Reese wears muted colored eye shadows, top eyeliner, slight penciling in her brows, mascara, blush and light pink lip tint. Her most attractive grey neckline is a real boost because the colors balance her whole look out without realizing it.




Photos by PR Photos