Helena Mattsson & Rosanna Arquette
Helena Mattsson - 02/19/2009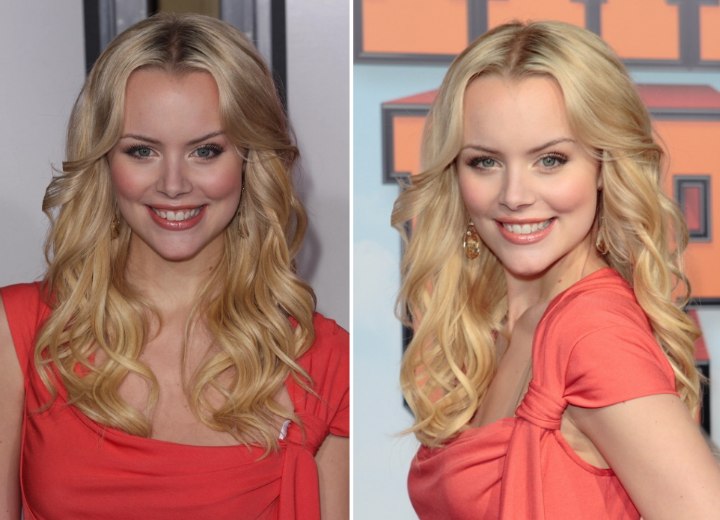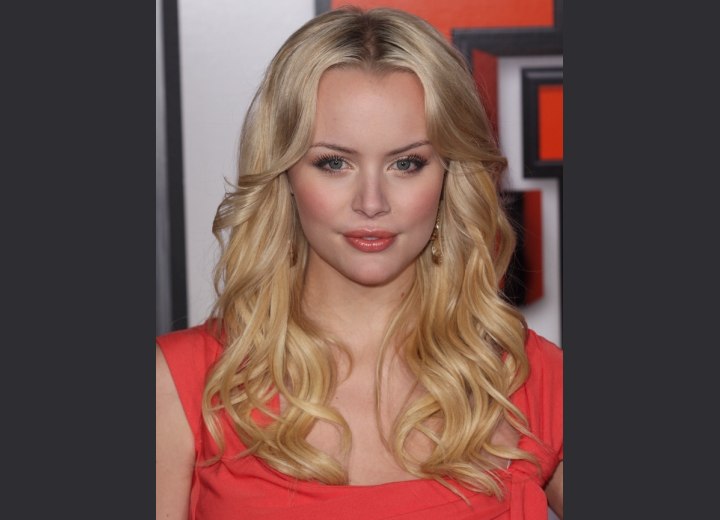 (Click to enlarge)

Helena Mattsson has very soft feminine features that sometimes correspond with those who have satiny blonde hair. Her long delicate blonde hair begins with the section in the center that creates subtle dips of waves on both sides of the face; that fall even with her eyes. The easygoing ripples of coils gather appeal as they lie in individual ropes of hair. A little moisturizing gel or gloss can bring out this needed difference in your hair.

Our girl wears a pastel orange/coral and this is an excellent choice for her with her skin tones. This promotes a very glamorous image for Helena and for a more sophisticated and classy arrival, she would be matchless with her hair in an upswing and complete her look with perhaps some chocolate diamonds. Her makeup is light blush/bronze, eyeliner, lashes, neutral pastel lip tint that matches her dress.

Rosanna Arquette - 2/19/2009


Rosanna Arquette wears her hair in a smooth fluff on the top that tips over her brows and toward the temples. The sides are accentuated with thick stocky curls that wind around her neckline. Her color is a flattering mix of light shades of brown, caramel and blondes. If the thicker coil approach is more appealing for you, simply take the large section of hair on your side and wrap around your coiling iron. This also applies to hot rollers or conventional rollers.

Rosanna looks good in her blue satin and large earrings to match. She is wearing heavy upper eyeliner with a light blend of shadows, a few fills in the brows and natural neutral lip fill.