Heidi Klum & Saffron Burrows
Heidi Klum - 01/24/2009


Heidi Klum's glamour is often unmistakable when she models Victoria's Secret. This time, Heidi has a new haircut with an off center and angled sides and collar hugging length. She keeps her hair spiced in multi tones of light nutmeg browns and sienna and flaxen blondes. Her hair is blown toward her face with plenty of smoothing crème applied after it is dry.

Heidi has worn light to heavy makeup and she always carries it off well. Her skin tones seem to border on medium to a light shade of olive and she can wear just about anything and appear stunning. In show biz she has been called "the body."

Saffron Burrows - 01/25/2009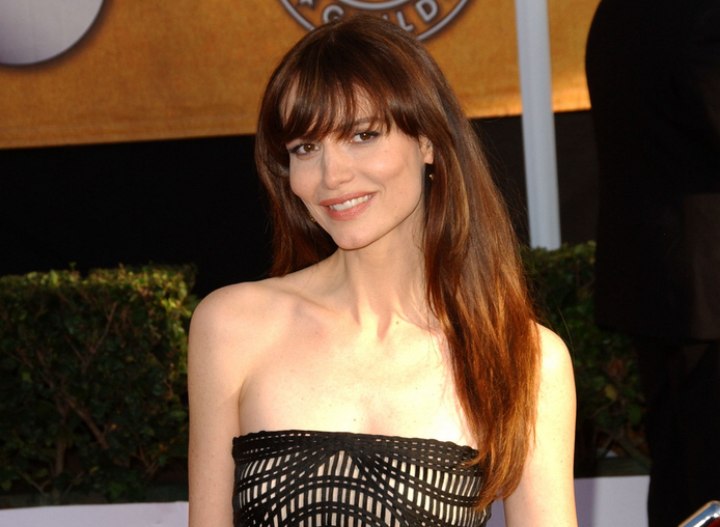 Click to enlarge

Saffron Burrows has a willowy streamlined look that long legged models have that match their long necks. Her hair color is a rich reddish brown with a golden shade of red on the ends. There are long pieced bangs that wind over her brows moving close to her eyes. Her hair is cropped long layers with long angles along her face. A light fluffy blow dry with your hands and you are ready to go.

Saffron's make up is light and airy with translucent foundation, shadows and blush. Eyeliner with light brows and a neutral lip shade all makes her a candidate for the green movement.

She is wearing a black dress with a peek-a-boo net top. Although it may be peek-a-boo, there is plenty of modesty sewn into the lining attached to the dress.