Maria Sharapova & Serena Williams
Pre-Wimbledon Party - 06/21/2007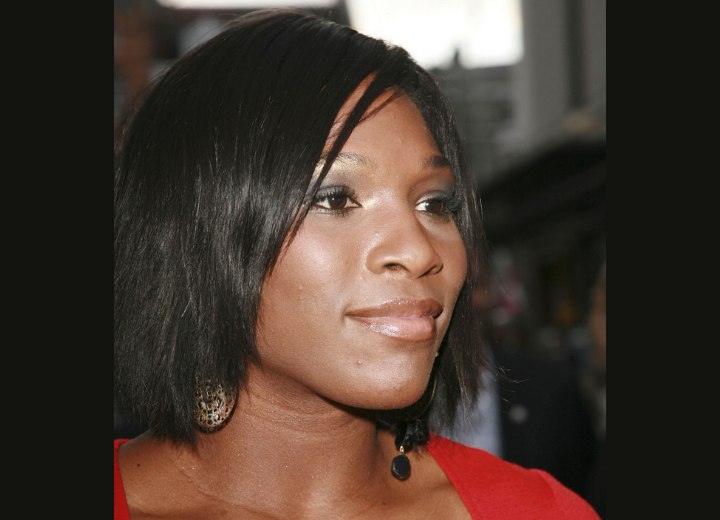 For some people, the name Serena is a household name as she is a former top tennis player who won eight grand slams and a Olympic gold medal.

Serena Willliams keeps her hair, barely touching the top of the muscles where she works out on her shoulders. She likes a side part and a smooth straight look with her top combed over into the hair along her side. Her deep orange dress goes well with her skin tones and her long earrings could be more of an asset with a matching necklace around her neckline.

My personal taste would be to cover up most of the cleavage and put a matching deep orange and blue hair band around her head. Wouldn't she look absolutely tropical!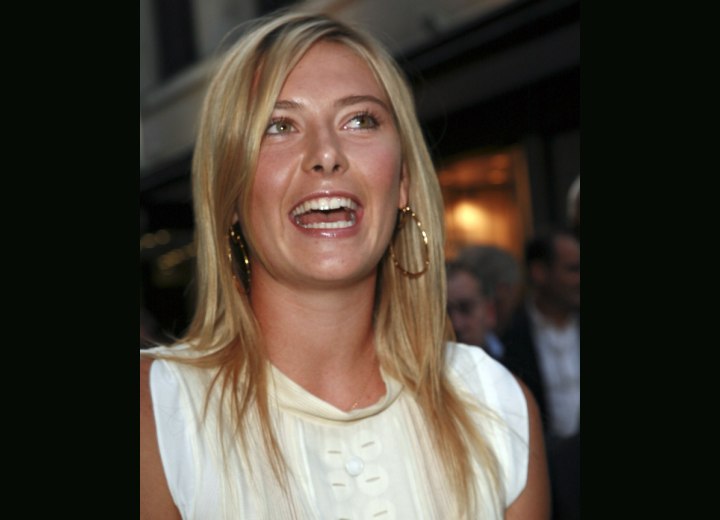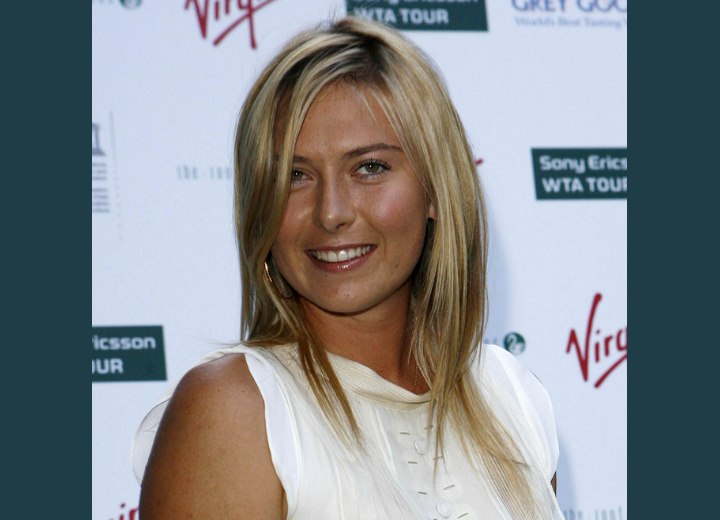 (Click to enlarge)

Can you believe, at the end of last year, this Russian tennis player was the highest paid female athlete in the world! Good to go, Maria!

Maria's one word for her hair has got to be "simple." When you are as busy as this celebrity, you do not need extravagance or have hours to stand in front of the mirror. Her long hair descends into the multi colored blondes and light reddish cinnamon browns and is remarkably appealing. There is a small irregular side part that gives a thin portion of hair to lay upon her forehead, while the greater bulk has been combed over and then tucked under her hair on the side. Having naturally straight hair, Maria chooses to keep her hair straight; as it is probably easier for her to care for, especially when she is on the court doing her thing.

Much to be admired, if you will look a little bit closer, Maria Sharapova keeps her make-up in a natural feature and most of her bearing can be credited to her unaltered eyebrows. They not only give a genuineness, but a softness; and look at that healthy tan, baby!