Rita Ora's Blonde Bob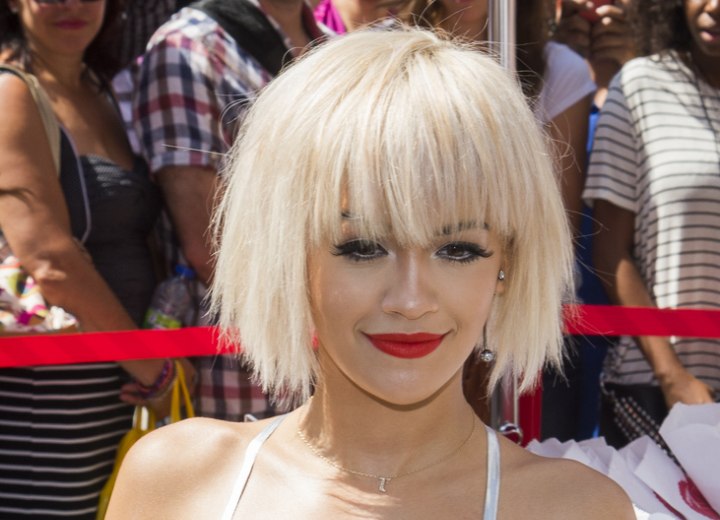 ↓ More Photos ↓

Here's Rita Ora at the DKNY "MYNY" Fragrance Launch in New York City. Her platinum blonde hair is styled straight but messy, complemented with gorgeous long bangs and a serious case of siren attitude.



Apply blow-dry lotion and a heat protection product to washed, wet hair. Blow-dry the hair until 80% dry, while combing through your hair with your fingertips. Section the hair into six sections, secured with crocodile-clips. Use a medium sized barrel-brush to blow the hair straight, including the bangs hanging down the forehead.

When this stage is completed, again section the hair into six sections, secured with clips. Work from the back sections to the front, using a comb and a straightening iron to straighten the hair.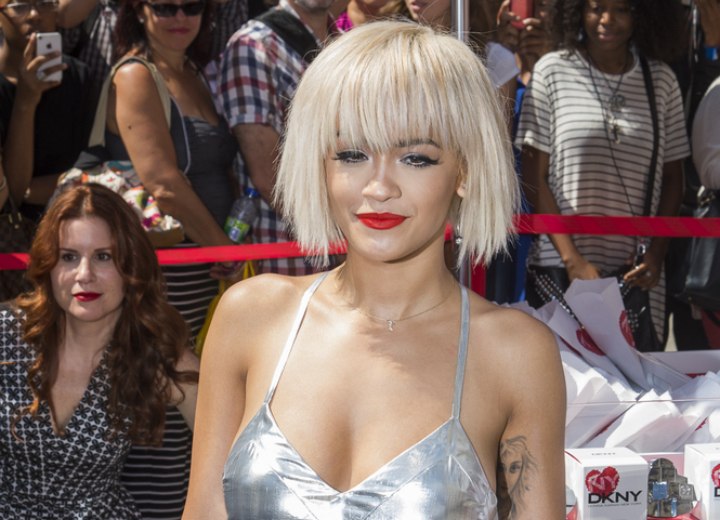 Then take a small amount of non-wet look wax, and warm the product by rubbing it with the palms of your hands. When the wax reaches a more liquid form, turning sticky and stringy, comb your fingertips through your hair, aiming for that messy look. Be cautious not to use too much wax.

Rita's short edge bob compliments her oval facial shape and strong features beautifully. The long bangs works with the cut, exaggerating the edgy feel of the style while softening the dark colors used on her eye-brows and eyes. This style is not suited for the meek or timid, but for her it works.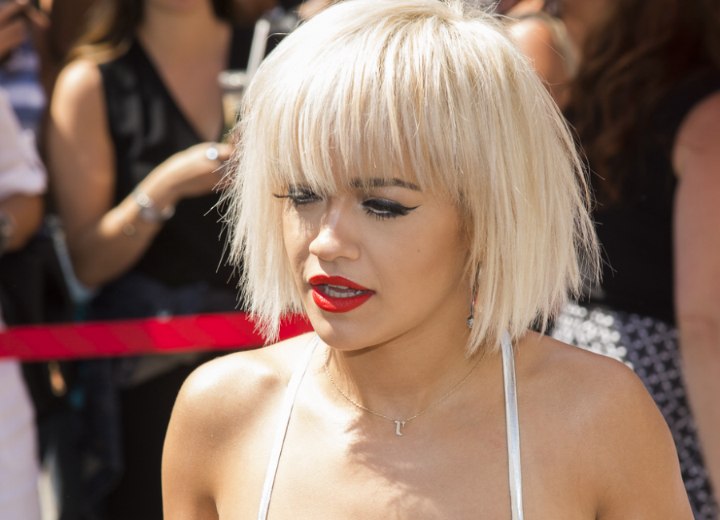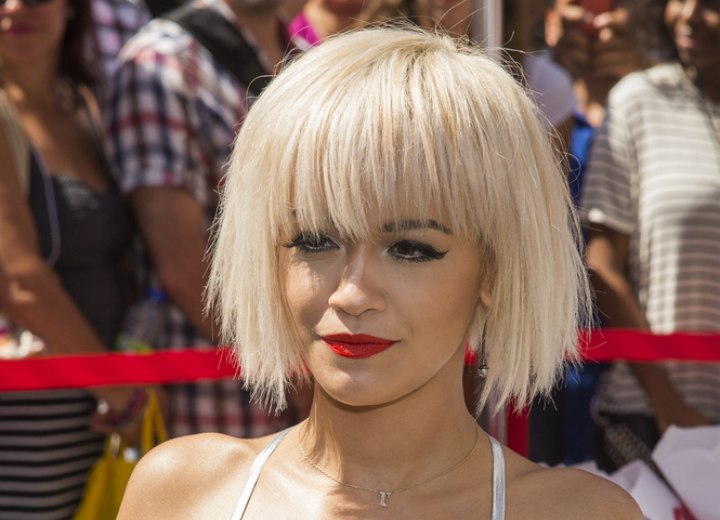 See also:
More Rita Ora hairstyles