Long Blonde Tapered Hair

Beautiful and talented Reese Witherspoon was among those listed at the Los Angeles Premiere of "How Do You Know" on December 13, 2010. She wore her pretty long blonde hair in a simple style sectioned in the middle and angled along on the sides to slip into a straight smooth form.

She wears thin light brown slices of color throughout her blonde hair to give a slight contrast and to tone down her blonde hair. Today's busy celebrities wear many hair extensions and clip-ons to give the instant desired look they need at the time.

Reese wears a minimal amount of makeup with her thin eyebrows, dark eye lids, close eyeliner, lashes and mascara. There is blush and a light transparent peach lip tone.

If Reese really wanted to look like the Princess she is, her hair could have been worn up with a few curls and sprays of hair in the crown and perhaps a hair ornament. Along with this, a jeweled necklace made with mauve rhinestones, maybe a three strand and matching earrings would have been the very thing.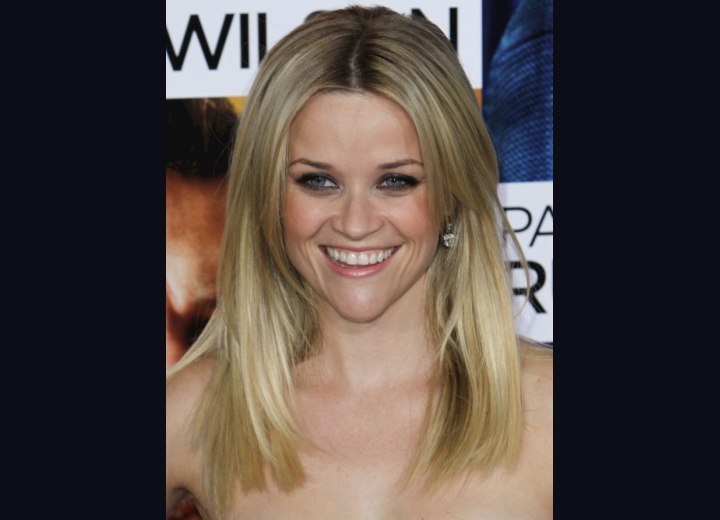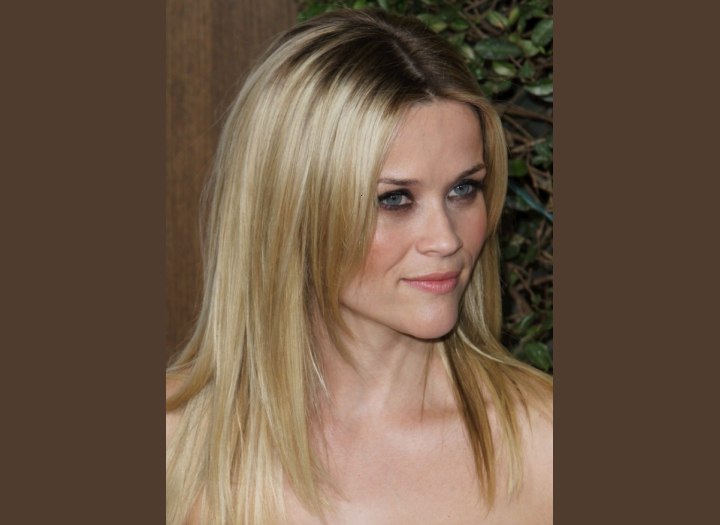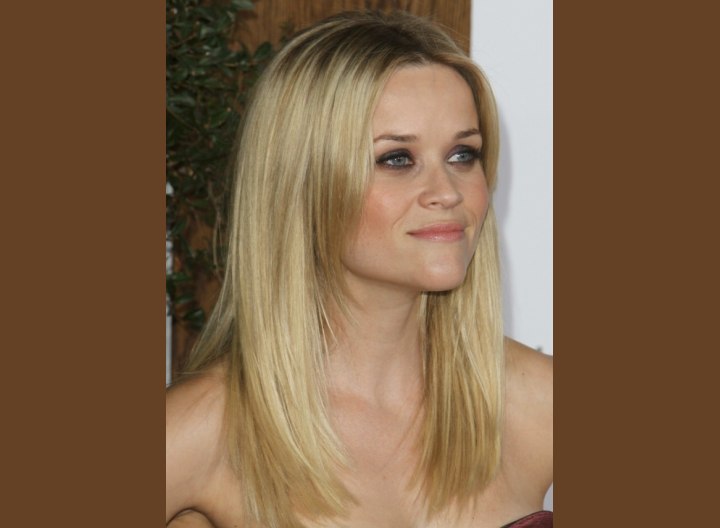 More Reese Witherspoon Hairstyles