Young and Fresh Ponytail

At the premiere of "Penelope" on February 20th, 2008 a very quirky Reese Witherspoon presented herself to the cameras. Reese has a way of looking great and knows about the secret of the right hairstyle.

Here she sports a young and fresh ponytail with bangs. A super easy hairstyle that just looks neat and pretty. It gets a bit more pizzazz through her highlights and lowlights in sun blonde and nutmeg. The bangs are cut in a straight line right at the eyebrows and are an important element as well.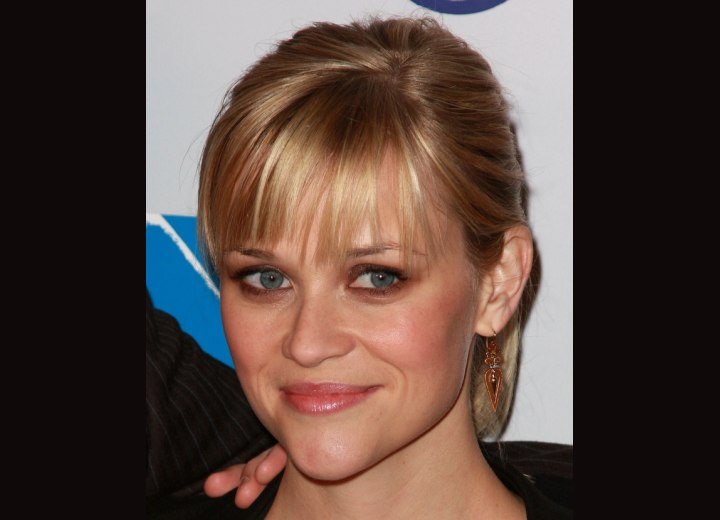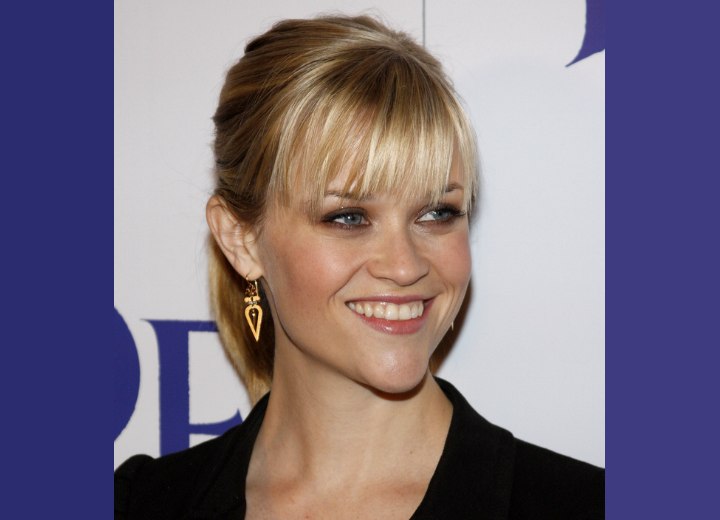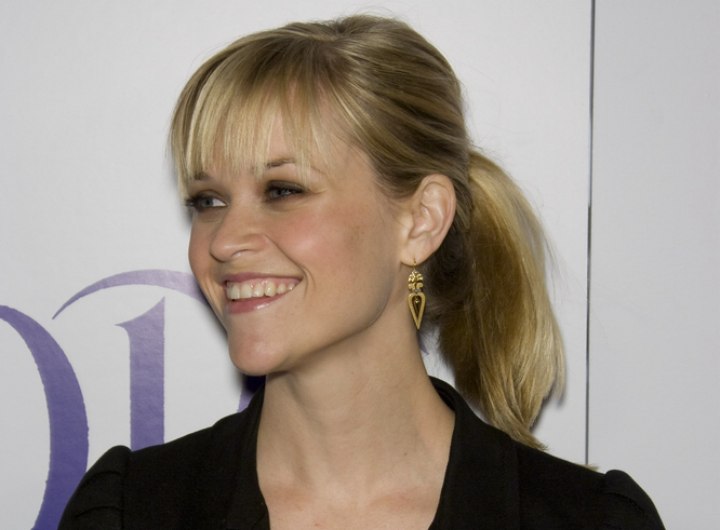 More Reese Witherspoon Hairstyles