Reese Witherspoon Hair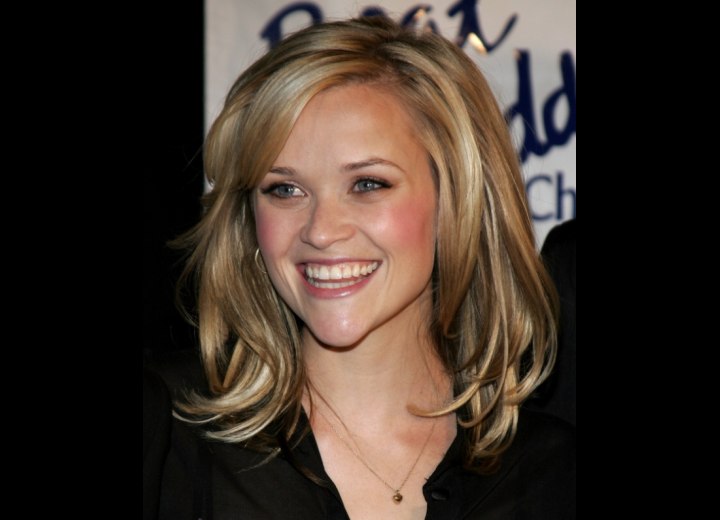 (Scroll down for more photos ↓)

Reese Witherspoon at The Beverly Hills Hotel on October 6th, 2005 with shoulder length hair and wearing a sheer black blouse.



Reese has her long layers looking healthy with a smoother for anti frizz and a spray on gloss. You can see a warm pale gold on her ends to play with her all over pale blonde.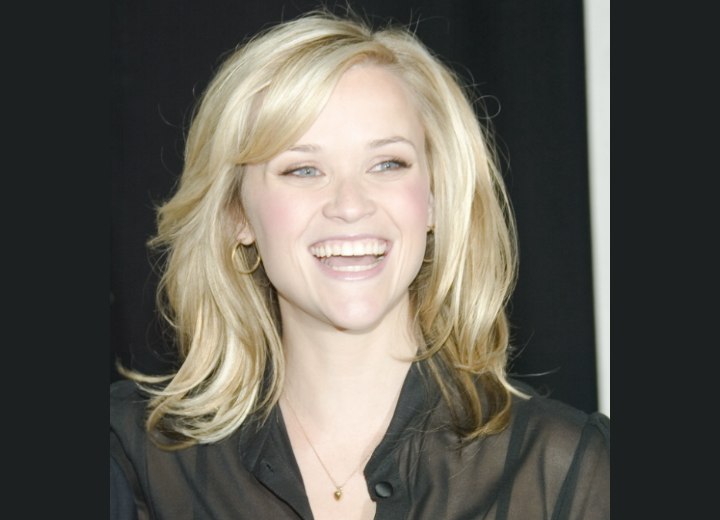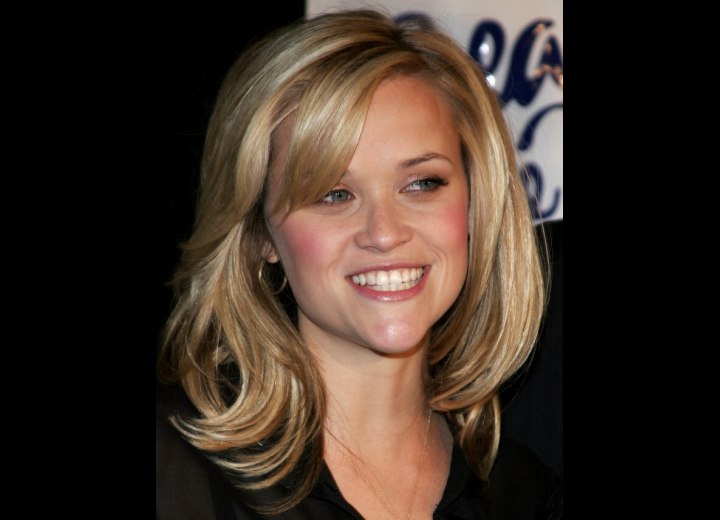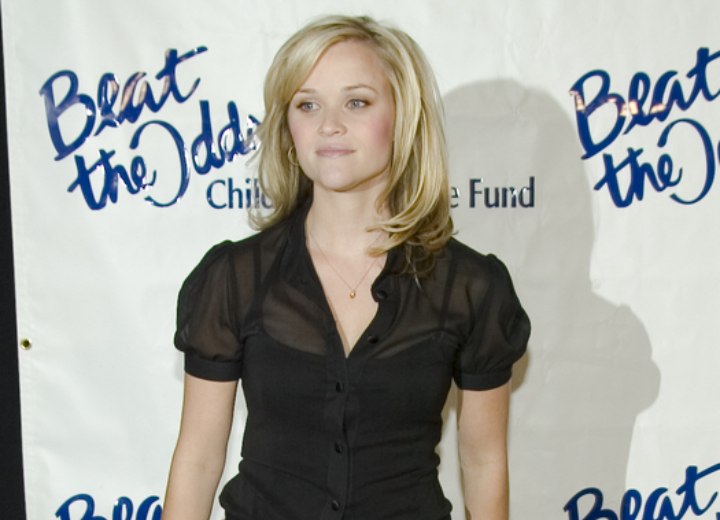 Photos by PR Photos

See also: More Reese Witherspoon Hairstyles