Rebecca Mader's Bouncy Curls

Rebecca Mader looked simply stunning at the Lupus LA 8th Annual Bag Ladies Luncheon on November 16th, 2010. Even though she is wearing a plunging neckline, we are still drawn to her beautiful face and her gorgeous hair. Let's face it, her strands are perfect and lots of ladies would kill to have long hair like hers.

Her healthy, shiny, and bouncy curls are luscious and soft and frame her face beautifully. Her part is just left of center but a center part would have worked just as well. We love the subtle detail of her waves coming in around the eyes and then curling away. The waves around the eyes add a touch of mystery that is totally sexy.

Her curls were probably created with a one inch or larger sized iron or wand. Try to create the same look at home by curling your entire head of hair, then use your finger to comb through the curls and break them up into bouncy waves. Try not to use too strong of a hairspray so strands look soft instead of stiff and crunchy.

This is a great hairstyle to try for a fun night out on the town. And can we take a minute and talk about Mader's breathtaking hair color? The coppery shade is a dark version of a strawberry blonde and it is to die for! The roots are a bit deeper shade of copper and the ends are broken up with beige colored highlights. The result is a soft ombre that is absolutely stunning.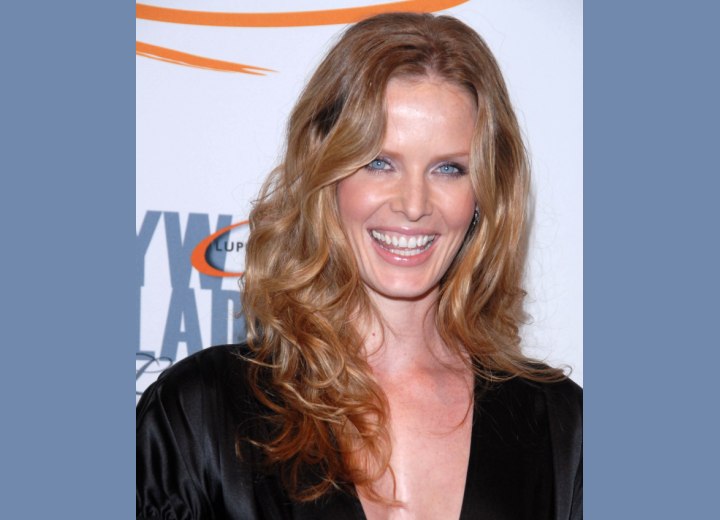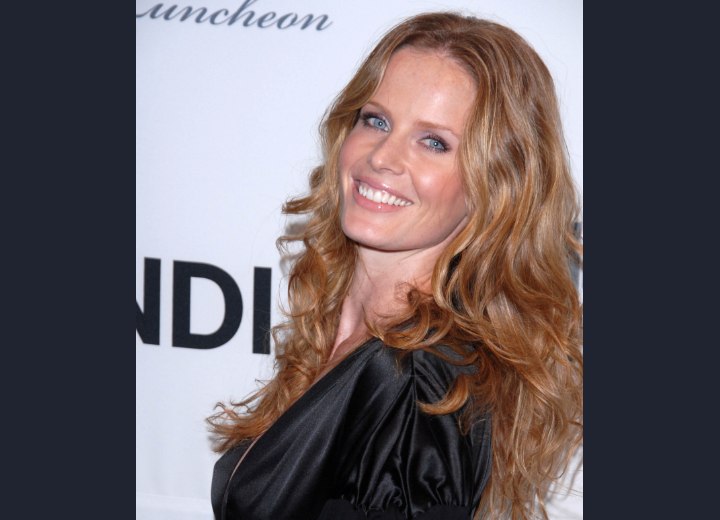 Related Post: More Rebecca Mader hairstyles
Photos: S. Bukley / Shutterstock