Up-Style with Curls and Flips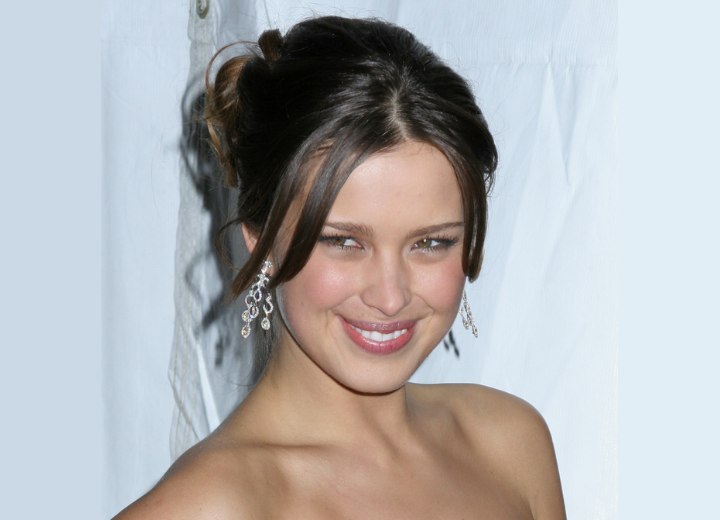 (Scroll down for more photos ↓)

Petra Nemcova is a true celebrity revealing her professionalism and form as she models and smiles with confidence in her most remarkably colored gold/greenish evening dress; a real compliment to her brunette hair and fair skin.



As we look at the hairstyle of Ms. Nemcova we can see how it has been brushed back into irregular curls and flips in the lower part of her crown, no puff on top but smoothness, straight wisps up front for the bangs that are arranged in conjunction with the center part.

To try this for yourself, you should have at least shoulder length hair and begin with dry hair parted in the center and brushing your hair back into the lower crown and fasten with a hair band or a hair comb. Many prefer a hair comb these days as there is less hair breakage.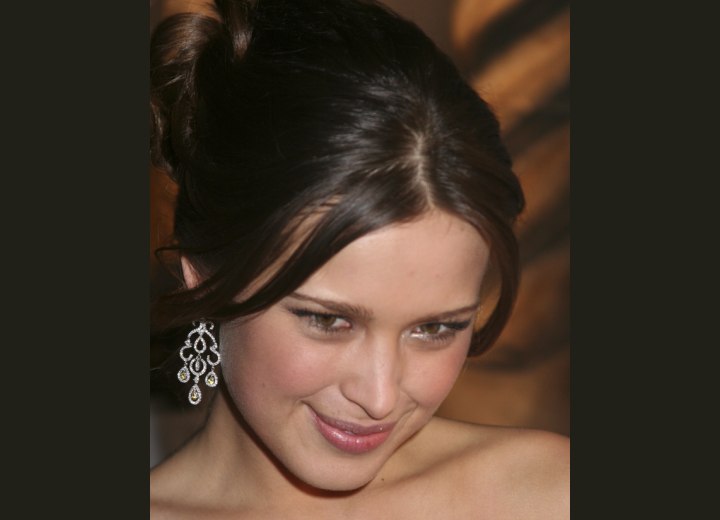 Take small sections from the hair and begin to curl with a medium sized curling iron, very irregular areas in all directions, when done; feather lightly with a brush., take the different curls and fix pins inside the each curls and spray.

Another tip is to take those curls and twist them only once, and then fasten with a pin and spray. Our goal is to allow the curls to point in every direction. Don't forget to use your flat iron or a large brush to have that straight effect that hangs over the forehead. Are you up to this challenge?




Photos by PR Photos

See also: More Petra Nemcova Hairstyles