Patricia Clarkson's Long Hair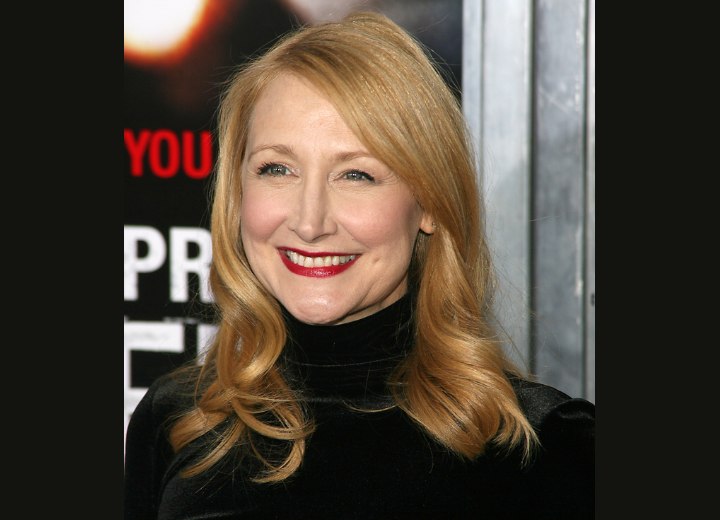 (Scroll down for more photos ↓)

Patricia Clarkson attended the New York special screening of "Shutter Island" in February 17, 2010. Her youthful smile won many hearts as she posed for the cameras. She keeps her hair color a reddish blonde with light warm brown strips laced throughout her hairstyle.



Her long hair is brought smoothly over from the top and integrated into loose coils with her hair on the side to lie just below her shoulders. Because of the long top that Patricia has, the down side to this hairstyle would be the hair falling into the eyes more often than not throughout the evening.

I can see 50 plus Patricia looking much younger with a fresh new haircut. Something with medium short layers that flip up in the back and on the sides. Wispy fun spiky bangs that are light hearted would lift up her entire face. Part of the sides would flip down, while other sections would flip toward her face and some going up. What a carefree spirit!

Her makeup is a light matt with thin kept eyebrows, eyeliner, mascara, light blush and a pomegranate red lip tone. Her makeup harmonizes well with her reddish blonde hair and shiny black turtleneck.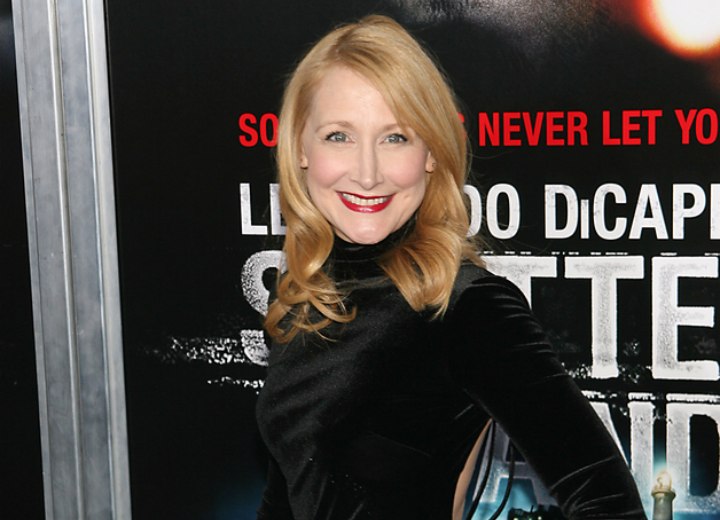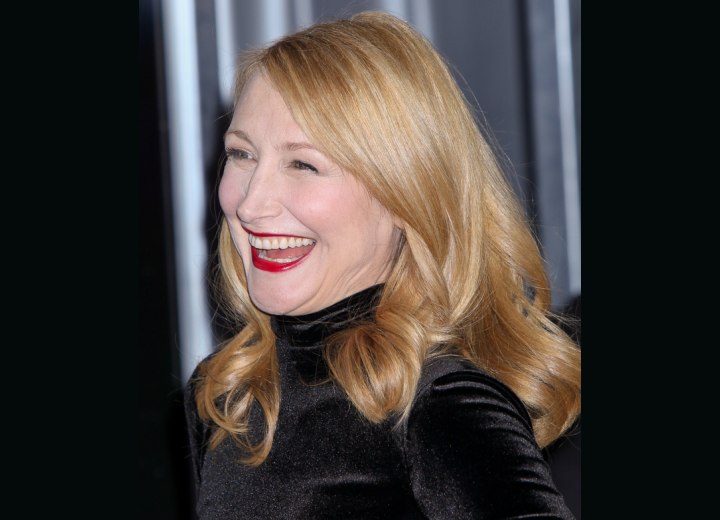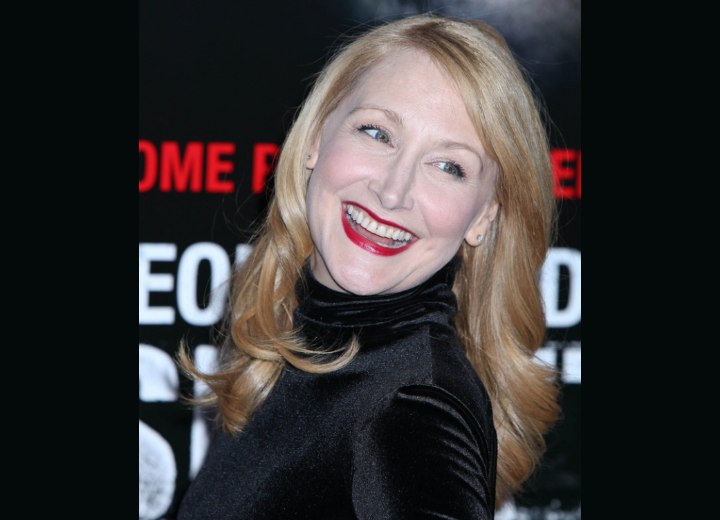 Photos by PR Photos

See also: More Patricia Clarkson Hairstyles