Patricia Arquette's Short Hairstyle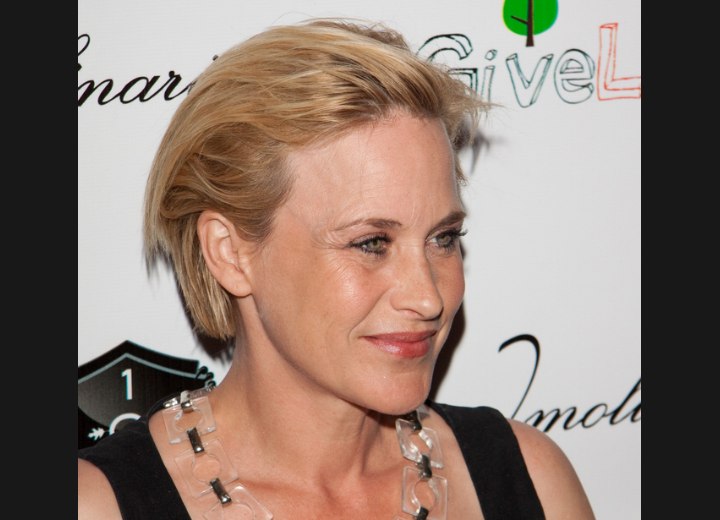 (Scroll down for more photos ↓)

Always one for shorter hairstyles, Patricia Arquette is seen here at the Grand Opening Weekend for 10AK Nightclub in Las Vegas (January 27th 2012) sporting a short bob that is swept back from her face.



The style, which when allowed to hang loosely would be a more-traditional bob cut, is swept back, providing a slightly gamine look that is often popular with women who favor shorter style when dressing up.

Her natural blonde locks are enhanced with skillful highlighting and her make-up is - as always - simple. A neutral color palette is applied to the eyes, cheeks and lips while the lashes are treated and a thin liner is used to define the eyes.

Her basic black scoop neck top is adorned with a funky, geometric necklace with silver connecting links. The result is a look that says this woman is strong-minded, and likes who she sees in her mirror. As always, confidence is sexy.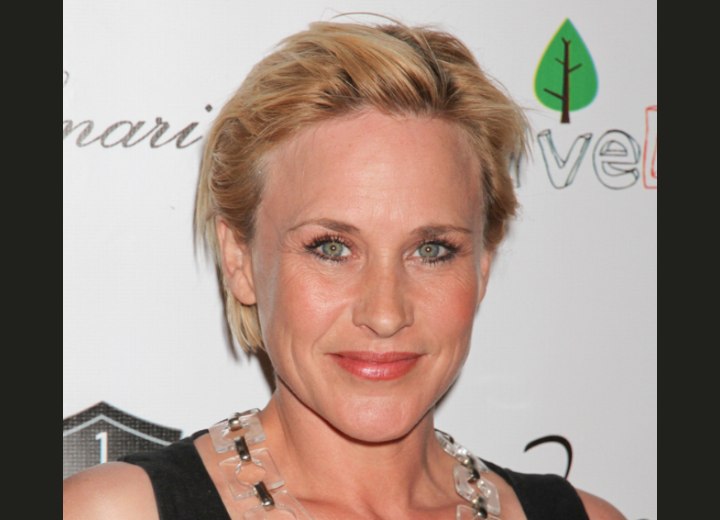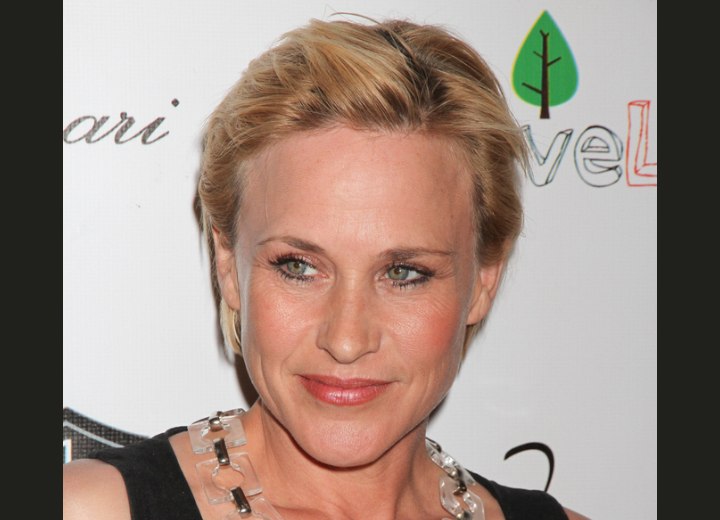 Photos by PR Photos

See also: More Patricia Arquette Hairstyles