Natural Look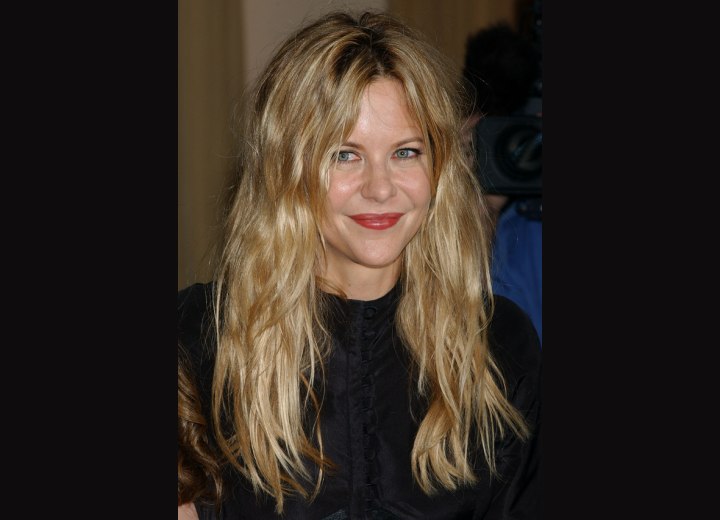 (Scroll down for more photos ↓)

Superstar Meg Ryan shows us the secret to ageless looks - great hair. She attended the International Women's Media Foundation Courage in Journalism awards on October 30th, 2007 adorned with a long golden blonde mane that looked as natural as a mountain meadow in spring.



If you have a little bit of natural curl in your hair, don't flatten it. This is a good way to style this irresistible look: After washing use a wide toothed comb to separate your hair. Let it air dry until damp while crunching your hair with your hands.

Then blow dry over the head to gain the ultimate volume. Mist hairspray all over and crunch your hair again with your hands.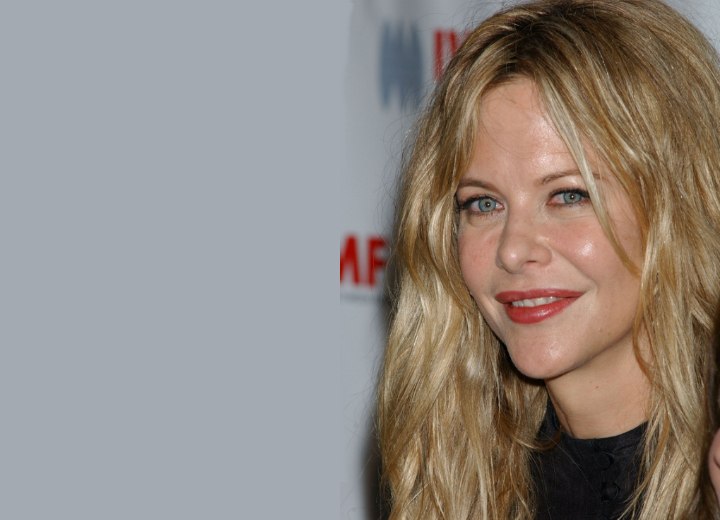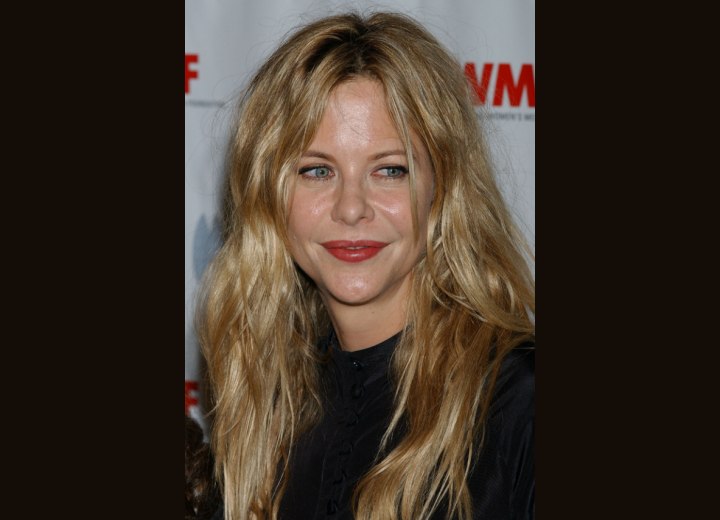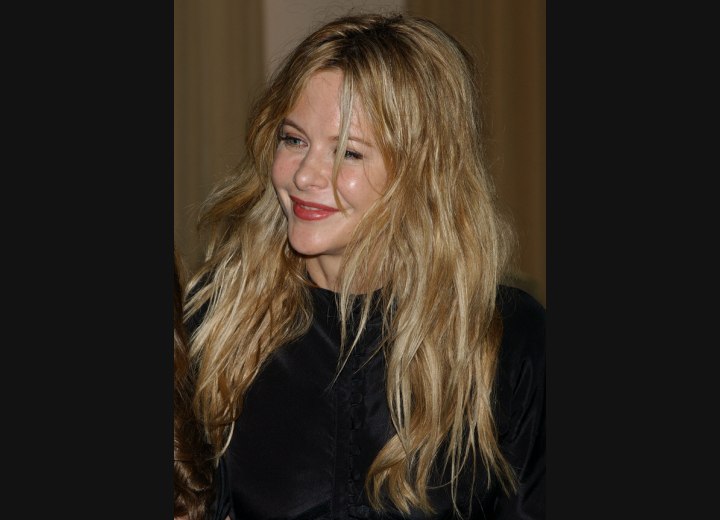 Photos by PR Photos

See also: More Meg Ryan Hairstyles