Mariska Hargitay's Short Hair

Law and Order's Mariska Hargitay brought a breath of fresh spring air to the 56th Annual Writers Guilt Awards in Los Angeles on February 21st, 2004. With a floral halter dress and a little butterfly in her hair she showed everyone how to get over the winter blues.

Her short auburn hair was layered with longer portions on top that gradate into a longer neck. With a blow dryer and a small round brush much volume was shaped on the back of the crown and the sides were turned outward to form a feathery contour. Use your favorite hairpin or piece of jewelry for a special and subtle effect.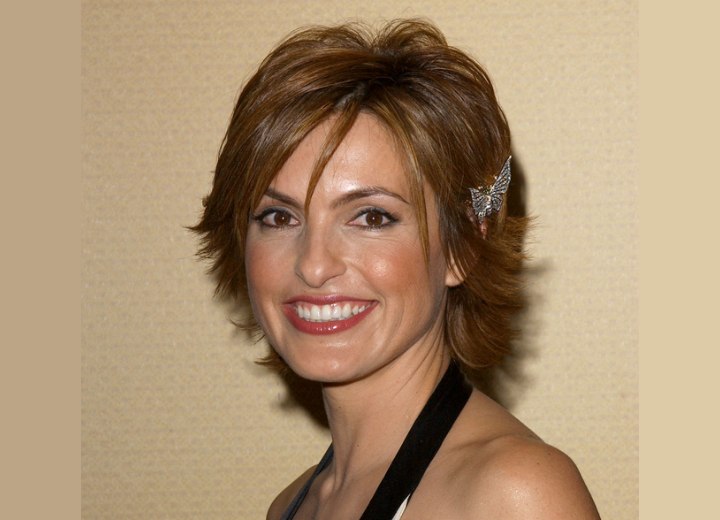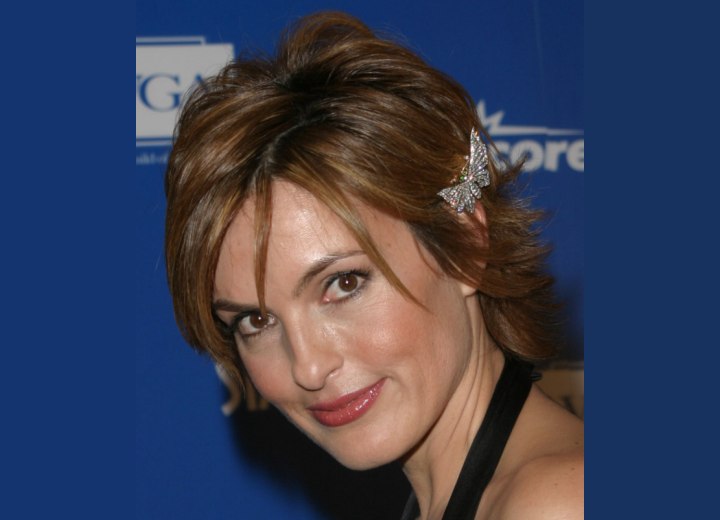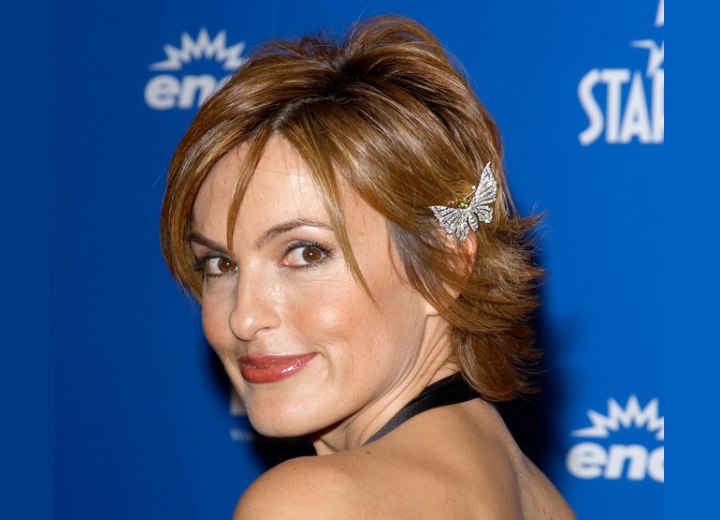 More Mariska Hargitay Hairstyles