Shoulderlength Hair with Curls

Here we see Marcia Cross with shoulder length hair at the 13th Annual Elton John Aids Foundation In Style Oscar Party in Hollywood on February 27th, 2005.

Her red hair is cut in very long layers for lift and volume and her curls can be obtained either through medium sized rollers or a medium size curling iron. Use a good gel and spray for staying power.

Her hair color is a royal rich coppery red and individually mixed only for her, with several colors. I am sure her colorist would not be quick to give this formula out to anyone. Only the experienced professional eye would be able to successfully twin this secret.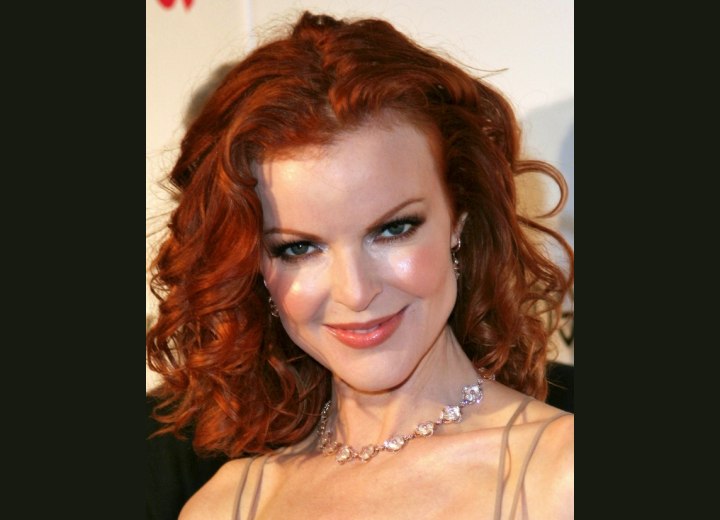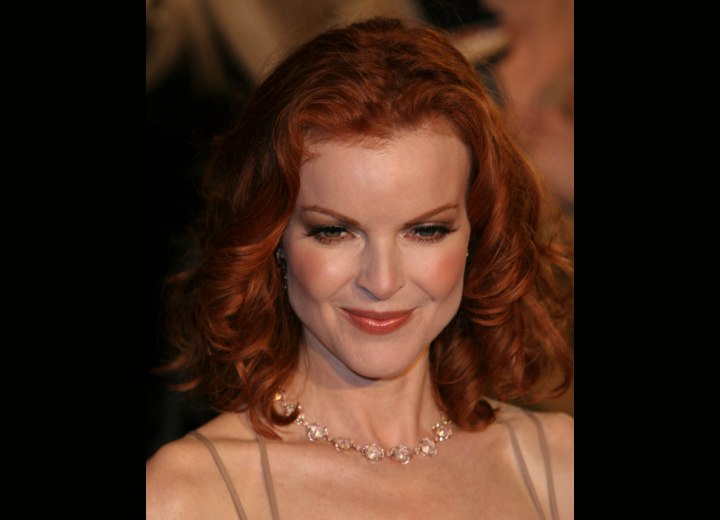 More Marcia Cross Hairstyles