Casual Sporty Look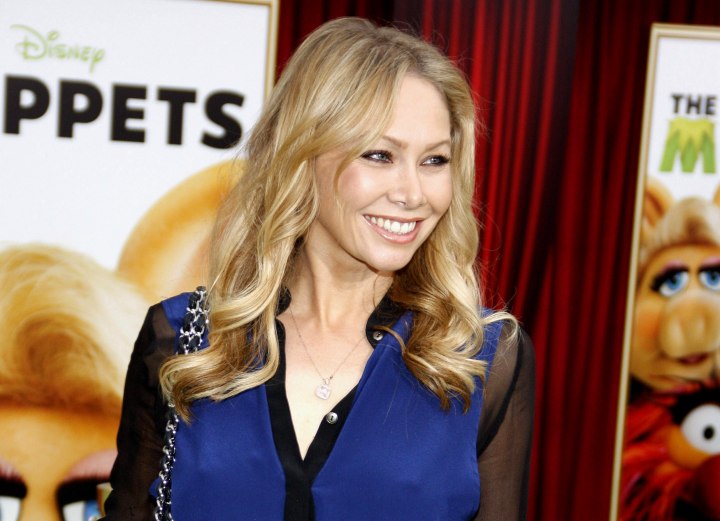 Click to enlarge

Like many others on the great "Muppets" premiere (November 12th, 2011), Kym Johnson opted for a casual, sporty look that was garnished with some glamorous and sexy elements like the see through parts of her silk blouse and a fancy purse.

Her hair was open and natural in its flow. A slightly jagged part increases the easy going vibe and with a mix of blonde tones she brought the sunshine of the California beaches with her to the event.

Darker hues on the inside and light vanilla and beige blondes on the outwardly exposed parts of her hair create another level of depth and optical volume. A few waves and curly ends are charming and captivate with their happy bounce.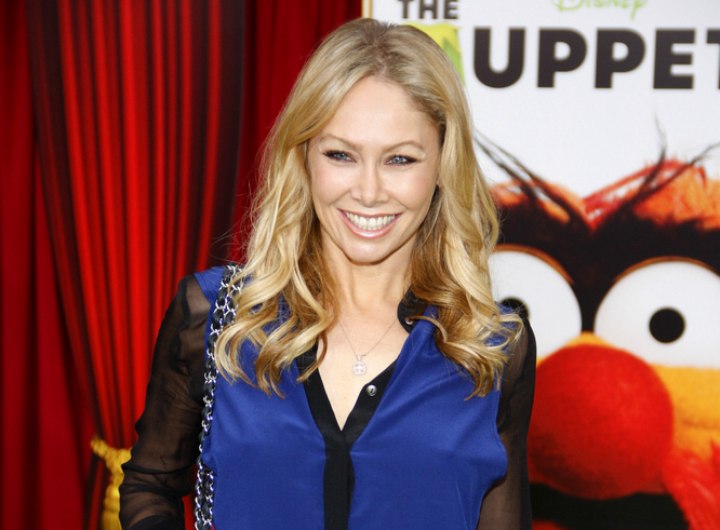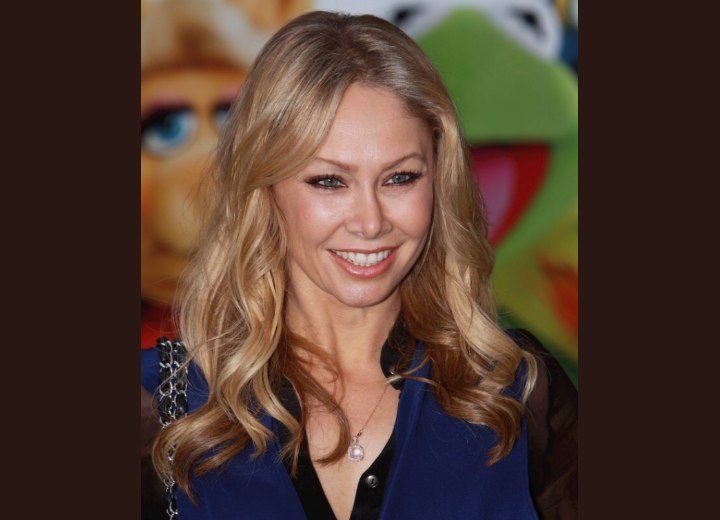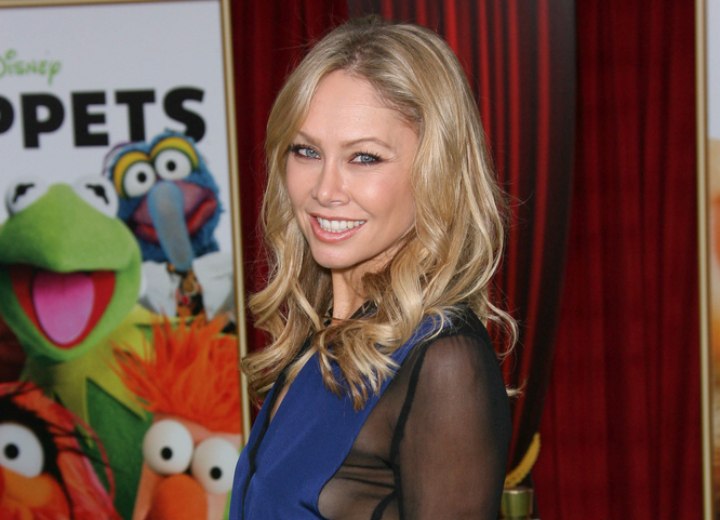 More Kym Johnson Hairstyles