Hair Away from the Face

Kristen Bell was seen at the premiere of "When in Rome" on January 27, 2010 in Hollywood and she wore her lovely multicolored blonde hair parted in the middle and styled away from her oval face into a bouquet of small round thicket of curls.

There is a small braid that twines around the mass giving the illusion of keeping the hair in place. The sides are styled into a messy achievement with one part on the top allowed to loosely hang in a classy disarray. Whether Kristen were to wear a suit or an evening gown, her hairstyle would make the most of her clothes. Tip: The right updo will bring an everlasting first impression when it is customized just for you.

Kristen also goes light with her makeup and uses a light clear matt expression on her dewy skin tones. She keeps her eyebrows in an attractive natural width and uses eyeliner, lashes and mascara. There is a warm and light eye shadow that is blended lightly and goes well with her barely pink cheeks, neutral pink lip color and funky fun earrings.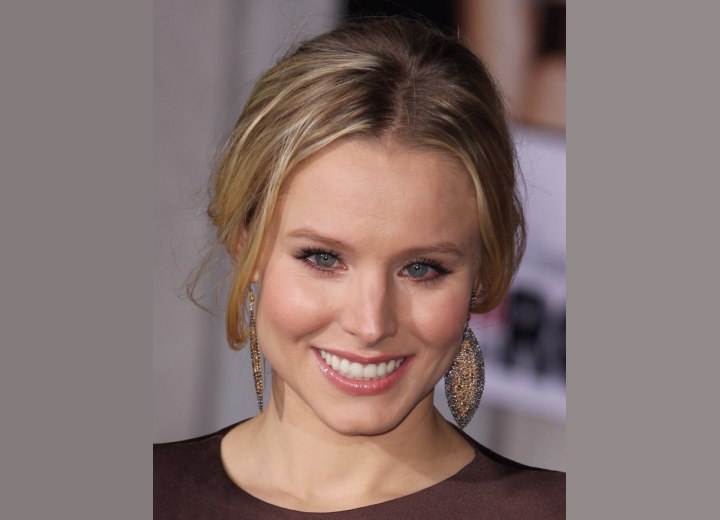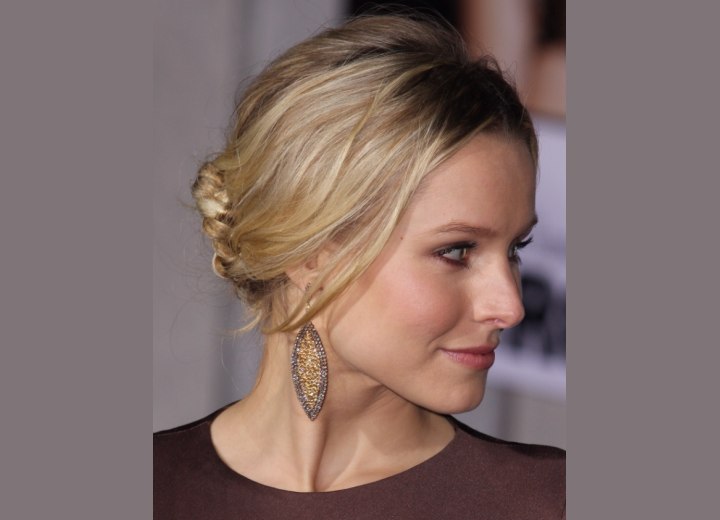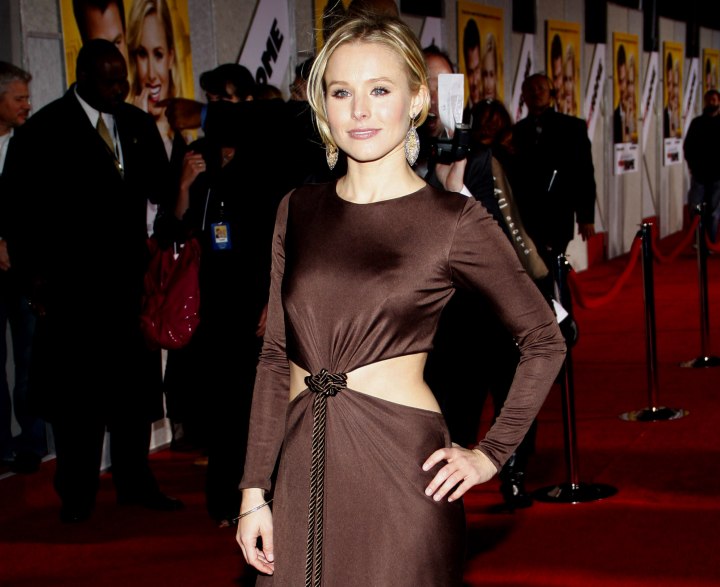 More Kristen Bell Hairstyles