Kristanna Loken with Short Hair

Here's a photo of Kristanna Loken at Vivica A Fox's Fabulous 50th Birthday Party in Beverly Hills on the 2nd of August, 2014. This is the first time we see Kristanna's hair this short! Her hair is interwoven with blonde highlights and copper low-lights, complementing her slightly tanned, fair complexion and light green eyes perfectly. Kristanna's short, graduated bob is simply blow-dried with some added texture using a non-wet look wax.

To create this look at home, apply a heat-protection product to your wet hair, section it into four sections, using a medium- to large barrel blow-dry brush. Work your way from the back to the front, concentrating on creating volume, blowing the hair in a curved angle, continuously turning the handle of the barrel-brush in your hand, lifting the hair from the root to create a fuller, thicker look. Once you're done blow-drying, straighten only the sections on the side of the face, to elongate the look of the graduated bob around the face.

Then take a small amount of non-wet look wax, and rub it vigorously between the palms of your hands until it is warm and more liquid. Then gently work the wax with your fingertips into the ends of the hair to create texture and volume to the hair-style. It is important not to use too much wax, as this will ruin the look and make the hair look tacky and dull. Complete the style with a low-hold, shine hairspray.

This hairstyle will work especially well on women who have a heart- or oval face shape, high cheekbones and striking facial features.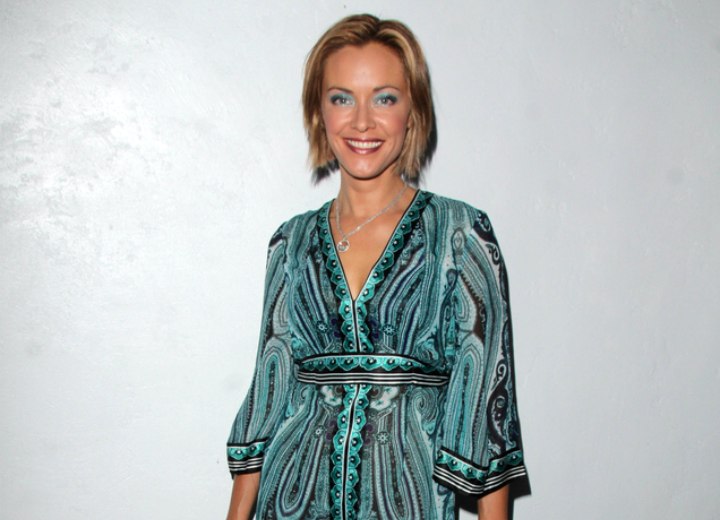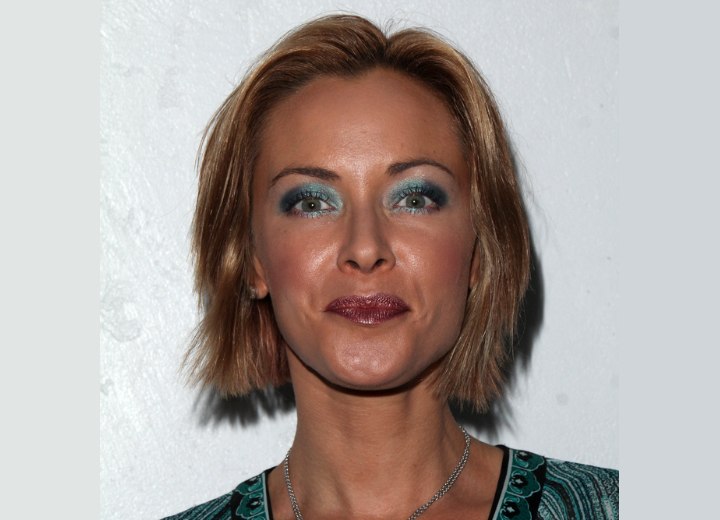 More Kristanna Loken hairstyles