Kesha's Mohawk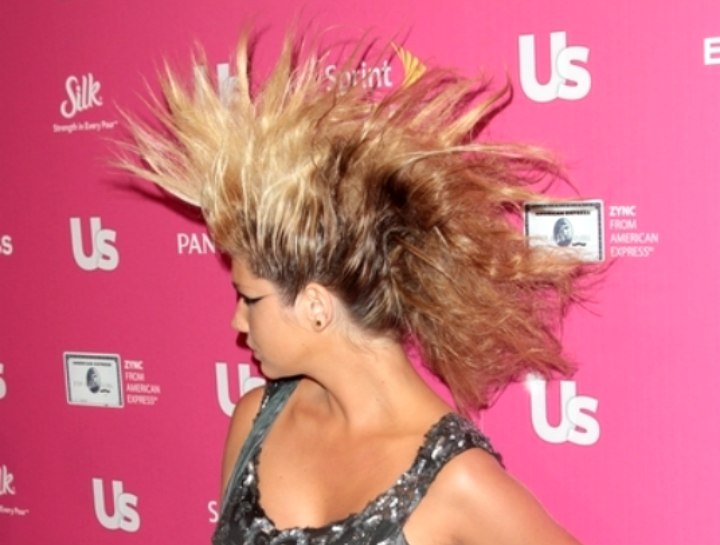 ↓ More Photos ↓

Songster Kesha known as Ke$ha wore her hair in a giant Mohawk headdress of hair that fanned her head from the top to the bottom. Heads were certainly turned when she walked into the US Weekly's Hot Hollywood "Stars Who Care" Event on November 18, 2010.



If you are determined to be a rock star, corn starch and water will freeze up your hair to do this, as will pure hair lacquer. If you decide to follow this through, you may have to wash your hair a few dozen times to get the ingredients out.

With Kesha's hair in a Mohawk literally up in the air we can see the exact structure of her oval face with her thick eyebrows, exaggerated thick eyeliner, dark shadows, lashes and mascara. No blush or lip color. Her accessory is one small post earring on one ear, while the other ear holds a looped earring.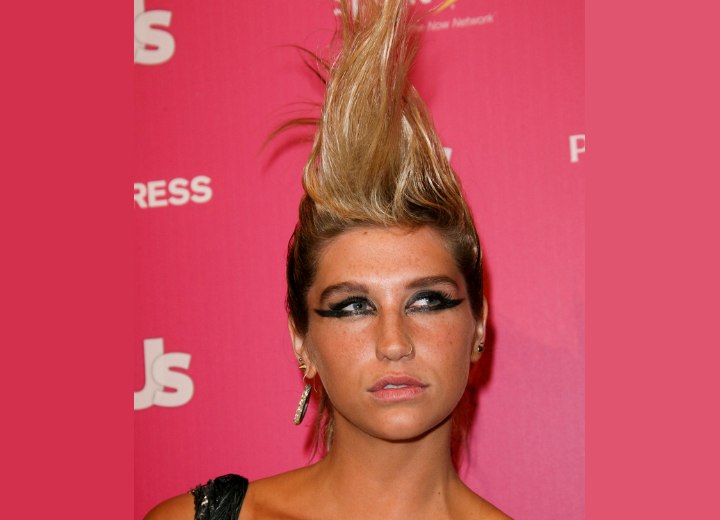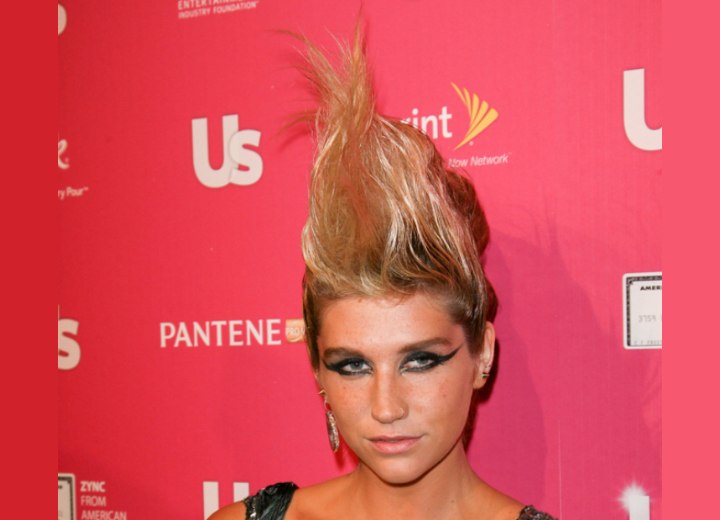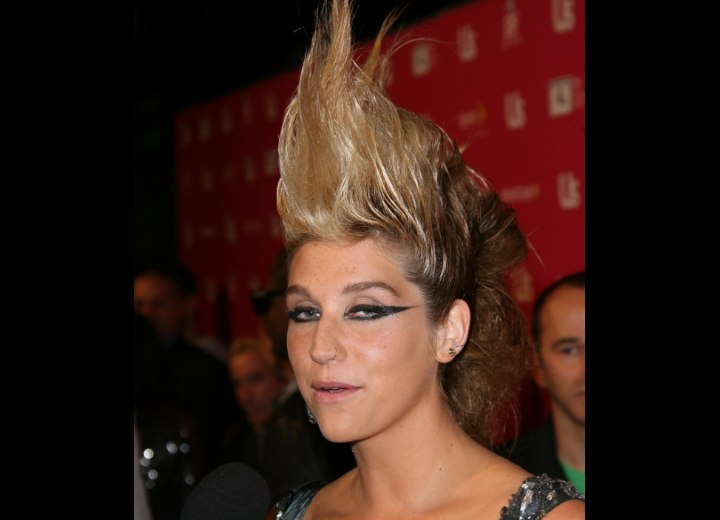 See also:
More Kesha Hairstyles