Hair Styled by Hands

Kaley Cuoco is wearing her hair in shorter layers and a more blonde color, with less brown added (December 11th, 2008). With a centered part, her hair has been styled by hands with the blow dryer and then very little wave was placed into the shaft of her hair. Her hair is nearly straight, especially on the top section of her layers.

Smoothing serum may have been used on some of the ends and gloss spritzed for the sheen.

Kaley likes purple! We can see she has broken her past natural look with wearing purple/dark smoky shadow, heavy eyeliner, bronzing/blush and lashes/mascara and coral lip color. Keep smiling Kaley, your fans love you.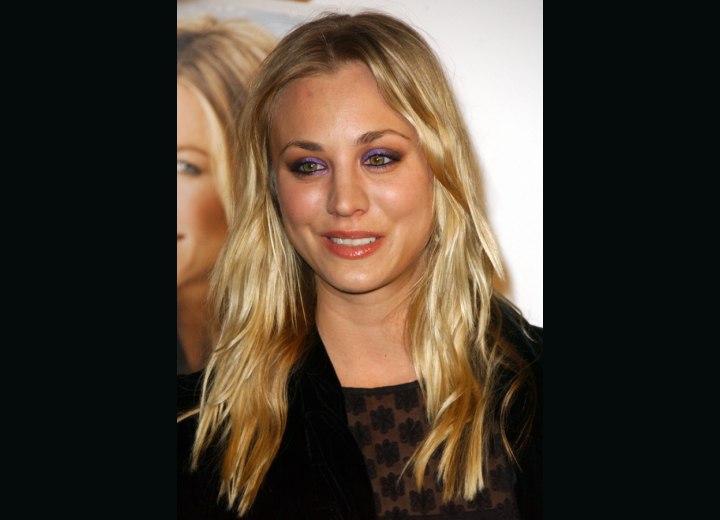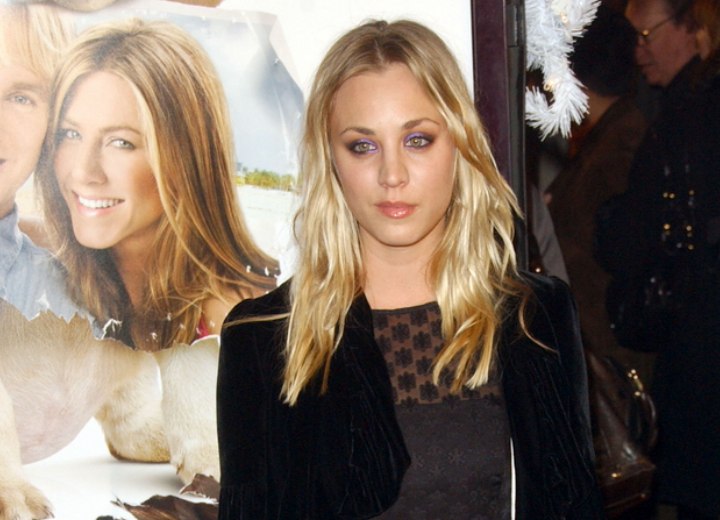 More Kaley Cuoco Hairstyles