Julianne Hough's Ponytail
It is not surprising that Julianne Hough attended the 46th Annual Academy of Country Music Awards on April 3, 2011 because she is a country and western singer and actress, but most of us know her as that fabulous ballroom dancer on ABC's Dancing with the Stars.


As we can well see in the photo, Julianne has a natural ash blonde hair that she keeps lightened up into a platinum blonde shade. There is a small amount of height on her crown area before her hair is fastened into a conventional ponytail wrapped with a piece of her hair over her hairband.

The top is centered with two chunky pieces that fall along side of her face. Julianne has light ashy blonde eyebrows that are darkened just a little bit.

She is wearing a light shimmery light bluish eye shadow with eyeliners, lashes and mascara. There is blush and a light coral lip tone that matches her peach colored dress.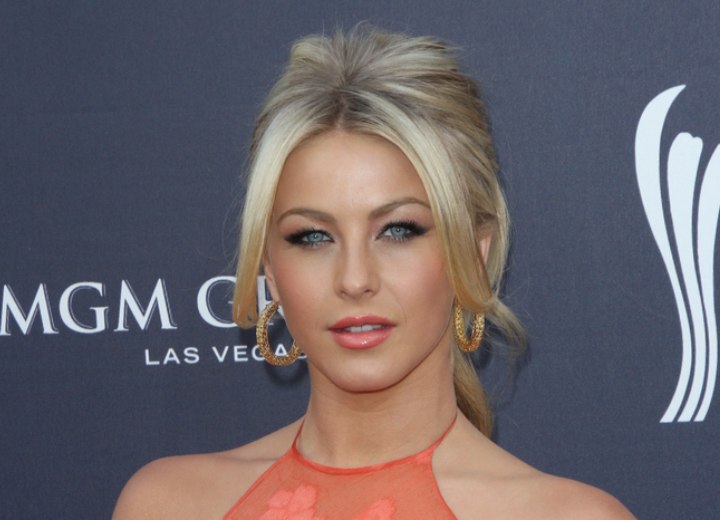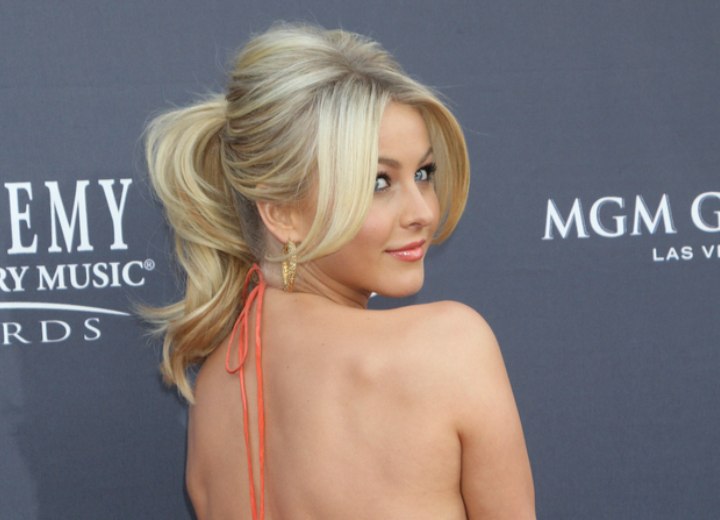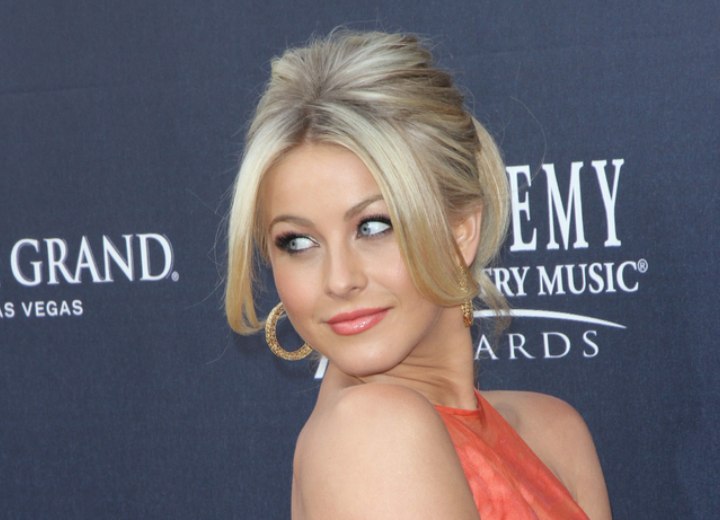 Related Post:
More Julianne Hough Hairstyles