Jessica Alba - Side Ponytail

Jessica Alba attended the 2012 Environmental Media Awards on September 29, 2012 wearing her hair in a side ponytail that left her looking quite sophisticated and elegant. Her long hair cascaded over her left shoulder. She has sleek and polished bangs that perfectly lined her forehead. The right side of her head has a hidden part and the back of the hair is brushed to the left side to join the front.

At a quick glance, it is not obvious what kind of hair accessory she is wearing on her ponytail, but it is held very securely. On closer observation, she seemed to have twisted her own hair around the ponytail.

Jessica looks immaculate in a black tube top inserted in sheer white top that she tucks into her black slacks. She completes her attire with a well-tailored white jacket. Black and white pumps contribute to her height.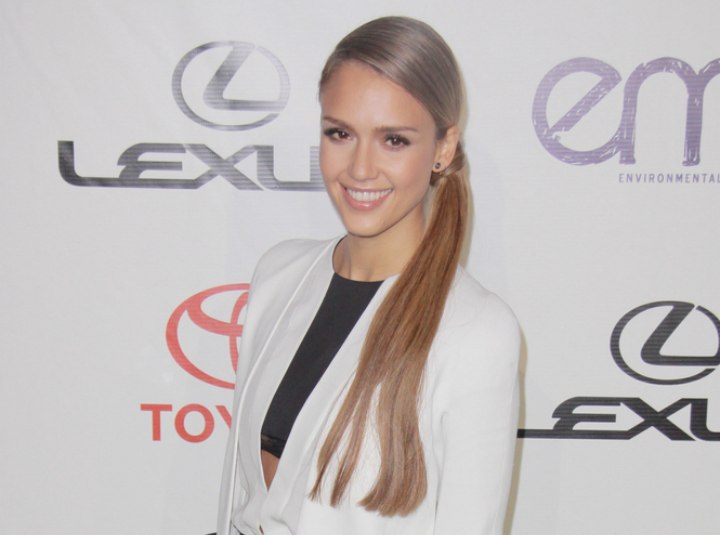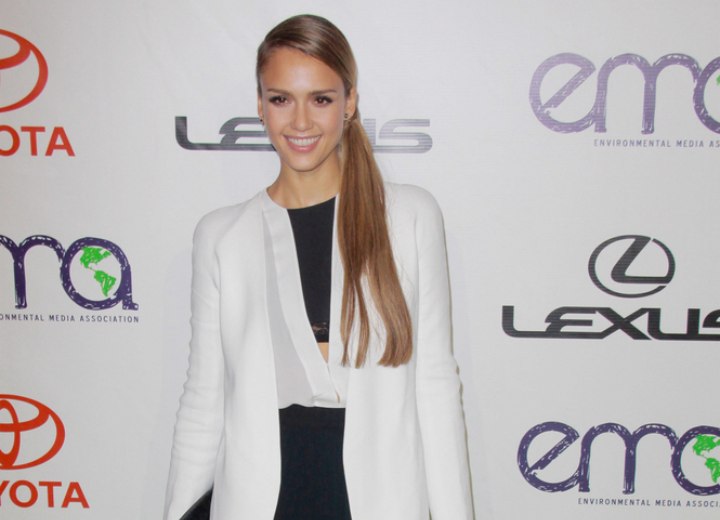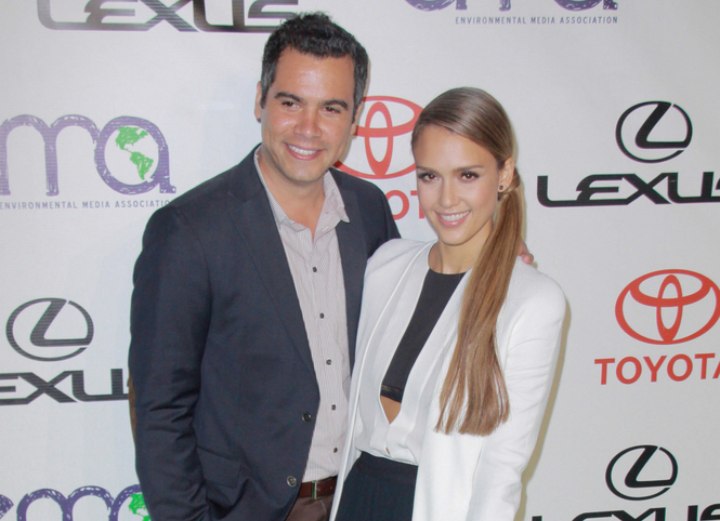 Related Posts:
More Jessica Alba Hairstyles
Celebrity Hairstyles with a ponytail