Shoulder Long Sporty Hairstyle

"Elektra" actress Jennifer Garner has developed her own style of sporty sophistication. Her natural beauty does not require any tricks and she wears her hair simple, but classy.

On September 13th, 2003 she let her hair down to attend a chic Hollywood event. The shoulder long style is very versatile and easy to take care of. Cut at the same length the hair just needs a good blow dry and some volume enhancing product to look good. In the picture she casually tugged the front strands behind her ears.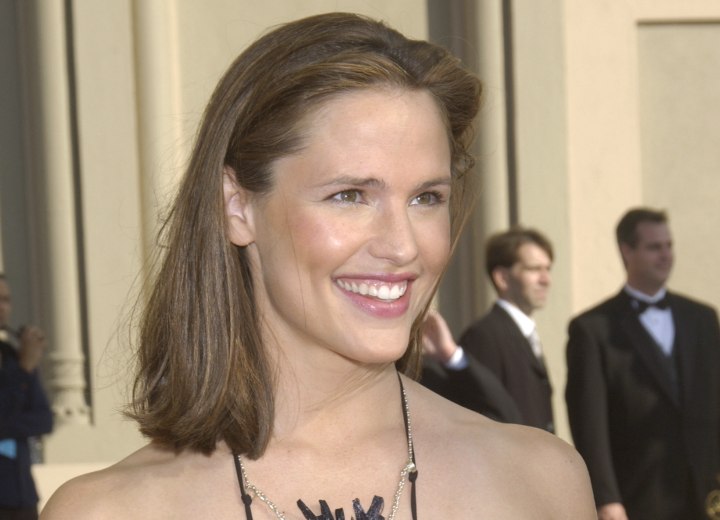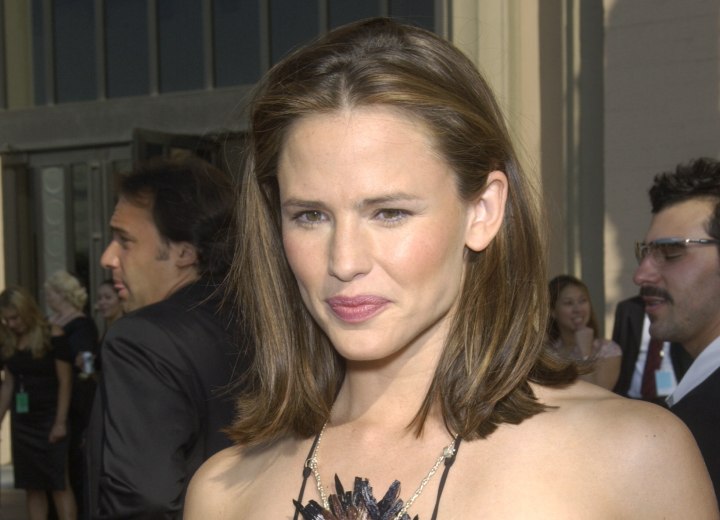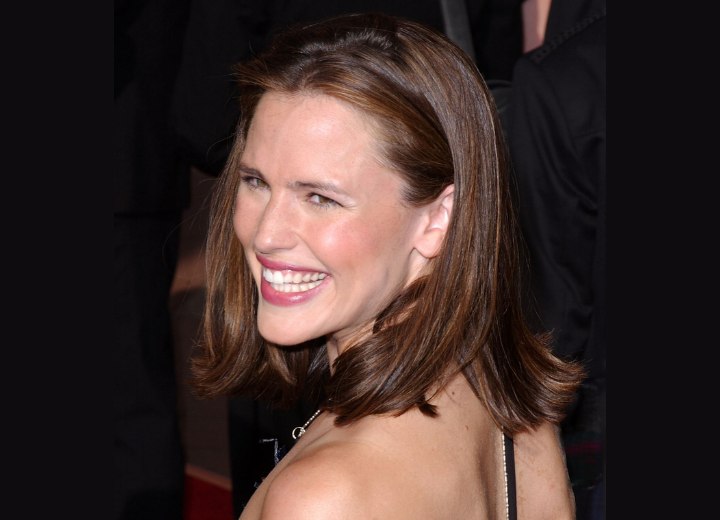 More Jennifer Garner Hairstyles