Jennifer Beals' Curls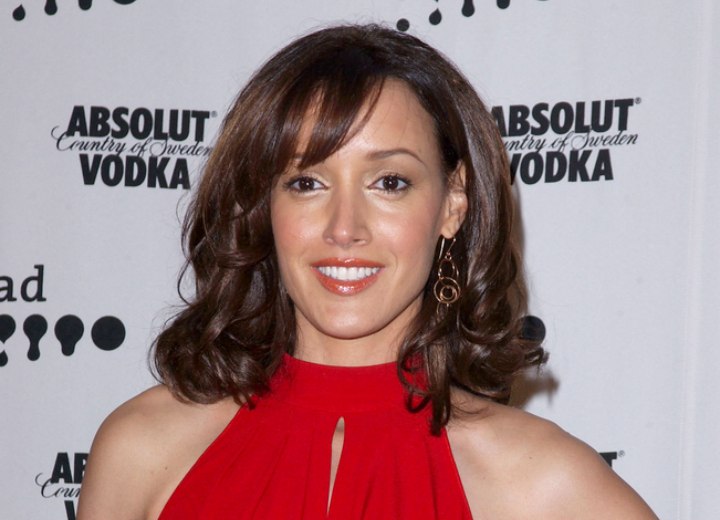 ↓ More Photos ↓

Jennifer Beals' shoulder length hair is cropped into layers and wrought with shiny coils that are amassed around her face (April 26th, 2003). The top has smooth half bangs that dip over her brows and join in with the hair on the side.



She is wearing very light spring toned makeup, with eyeliner, mascara, smoky and light shadows, a touch of color on her cheeks and a glossy neutral lip color.

The red orange colored dress is a complimentary color for Jennifer's skin tones and hair. I can picture her hair in an upswing full of idle coils and perhaps with colorful braids to dress up her look just a bit.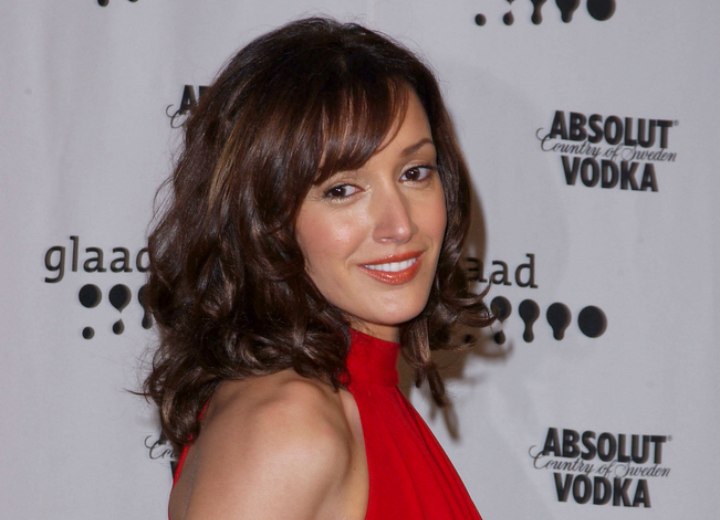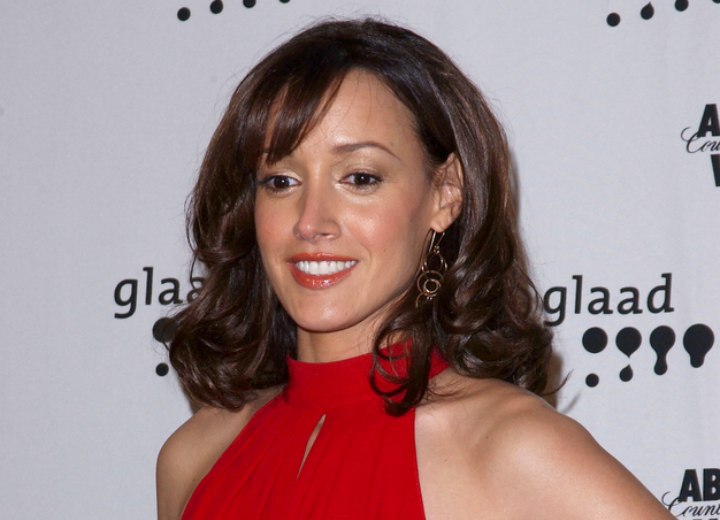 See also:
More Jennifer Beals Hairstyles