Tugged Behind the Ear




Hollywood power woman Helen Hunt sparkles in a white hippie chic blouse on November 6th, 2002.

Her hair was cut just a bit over the shoulders and has textured ends and a tapered front section with a diagonal line from the side partition across the forehead.

Her natural blonde was enriched with sun kissed highlights and hazel lowlights. With one side tugged behind the ear and the other framing the left side of her face a trendy asymmetrical effect was created.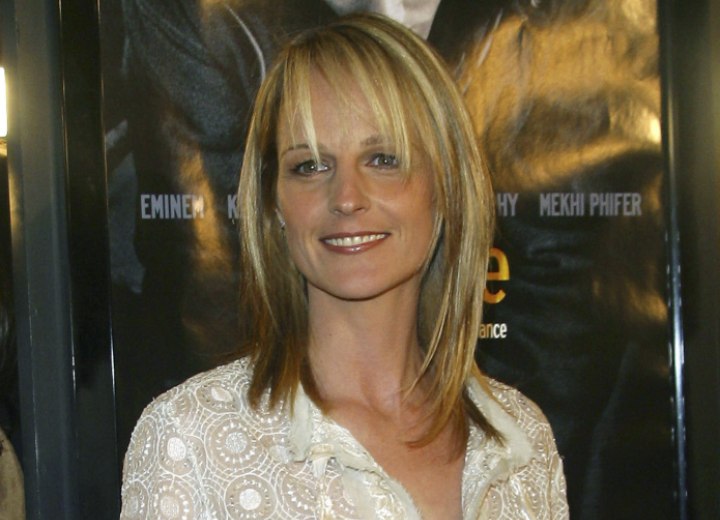 See also:
More Helen Hunt Hairstyles