Heather Locklear's Long Hairstyle

The irony of her appearance at the December 12th 2012 Los Angeles premiere of "This is 40" is that Heather Locklear is a woman who looks remarkable for 40. Yet, when you consider that she's actually 51 at the time of this photo, you are doubly amazed.

Her classic blonde locks are still sun-bleached and look like she stepped right in off the beach at "Melrose Place". The hair is a long-layered cut with soft, wavy tendrils that fall down and spill over her shoulders.

Her make-up is softly-bronzed with a touch of dewy finish in a neutral palette to enhance the smoky full-lashed eye. Her ensemble is a crimson jersey dress with a vintage black-leather jacket and is accompanied by black jack boots and a quilted leather handbag.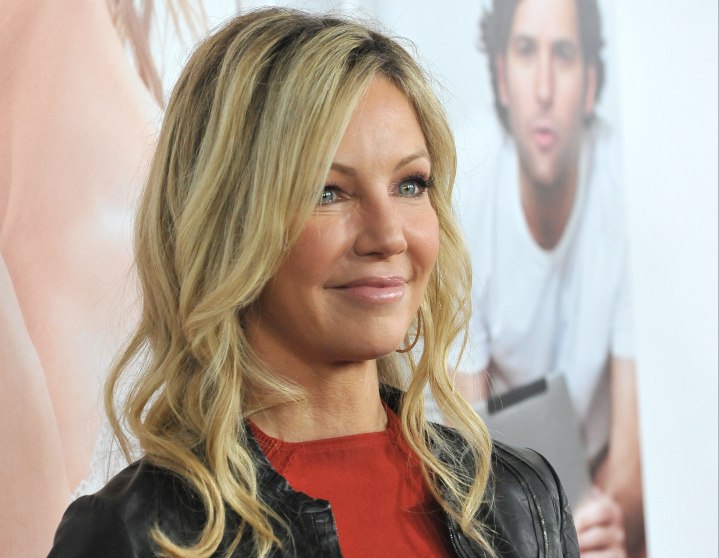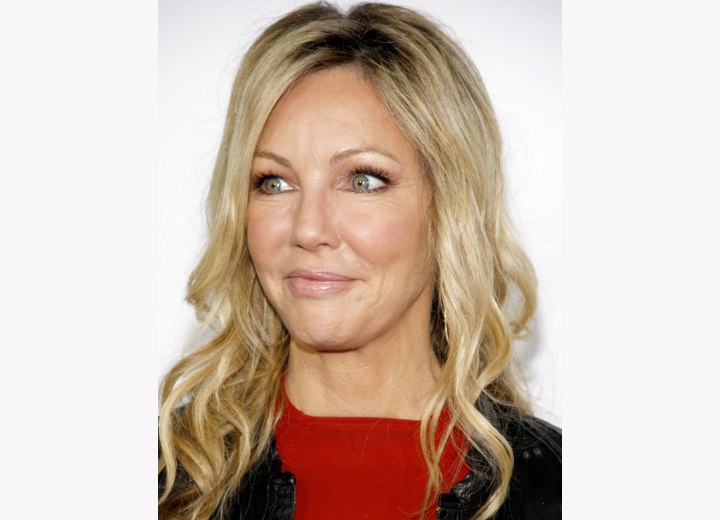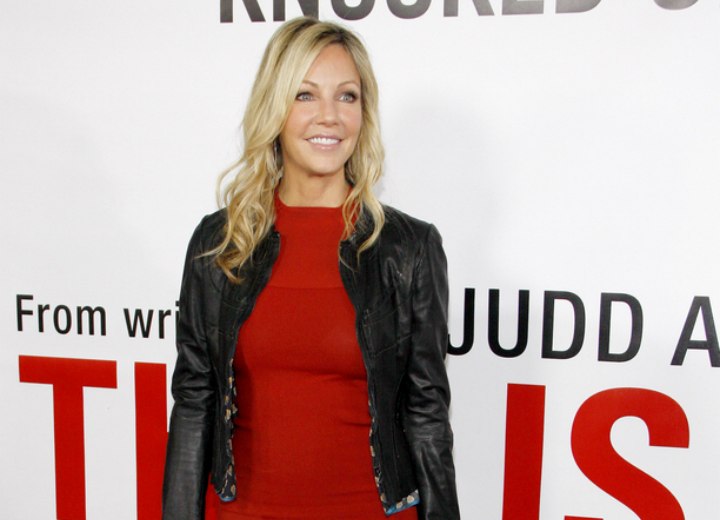 Related Post:
More Heather Locklear hairstyles