One Length Haircut

Felicity Huffman has a good amount of hair with good texture and could just about wear any style given to her. She has golden and light brown tones over her all blonde to enhance her features.

This medium length hairstyle (January 9th, 2007) can be good for those who have fine or thin hair. Most of the hair is cut all one length, with the exception of her bangs that hang way down below her mouth and are weaved into her sides.

Most important for this look is the haircut. Afterwards begin by applying a heavy gel generously throughout the whole hair. Make the three sections in the back, in the crown, middle and bottom. Section off the sides and the top after giving yourself the off center part, then begin in the lower back taking about four inches around your large round brush and blow dry as you go moving the brush under. Do this with the whole back of the head.

Go to the sides and start on the bottom wrapping the hair around the brush again; only this time vertically going towards the back. Do this all the way up on both sides reaching to the line of the part. Comb towards the back and do the same with the long bangs bringing them into the sides. Spray.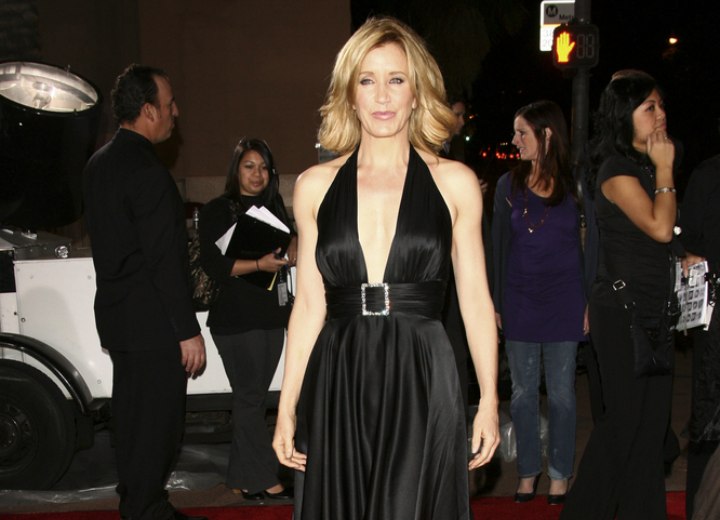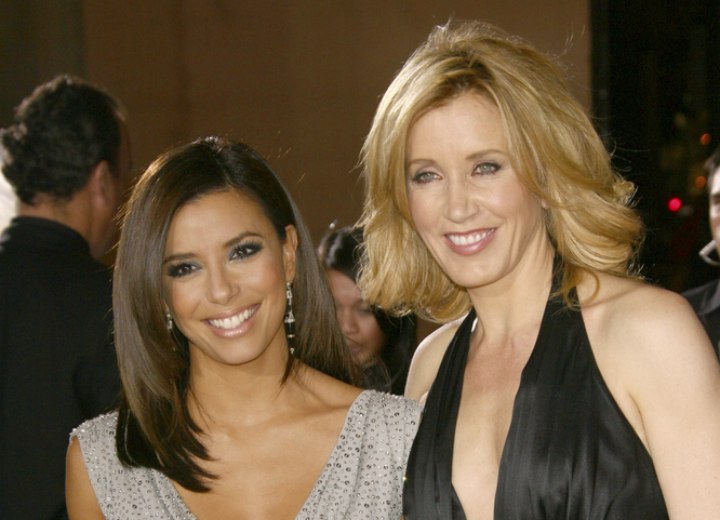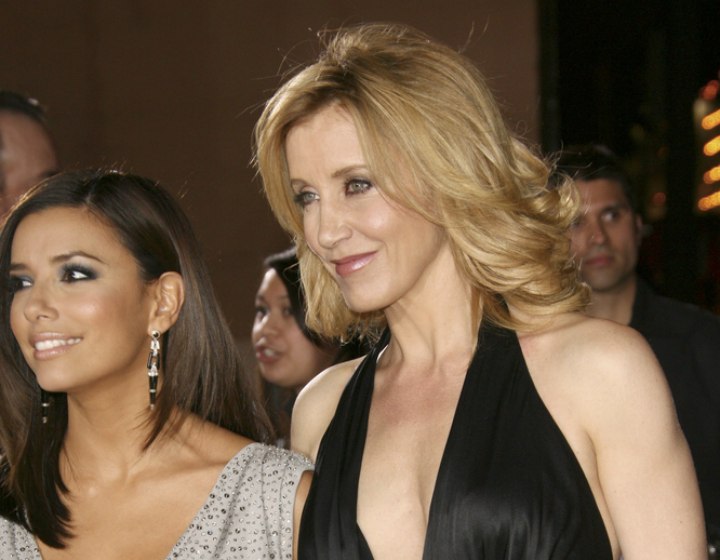 Related Post:
More Felicity Huffman hairstyles