Famke Janssen - Sleek Look for Long Hair

Dutch model and actress Famke Janssen looked sassy and, in a sexy way, mischievous at the 2006 MTV Music Awards. What does she know that we don't know? One thing she knows quite well is what to wear and how to get the best out of her hair.

On that rockin' night she let her hair fall open around her shoulders. The ends of the long, ebony strands were highly textured and the lengths were straightened with a flat iron for this cool and sleek look. A side part lets the front strands flow diagonally over the forehead, what throws a mysterious shadow over the eye.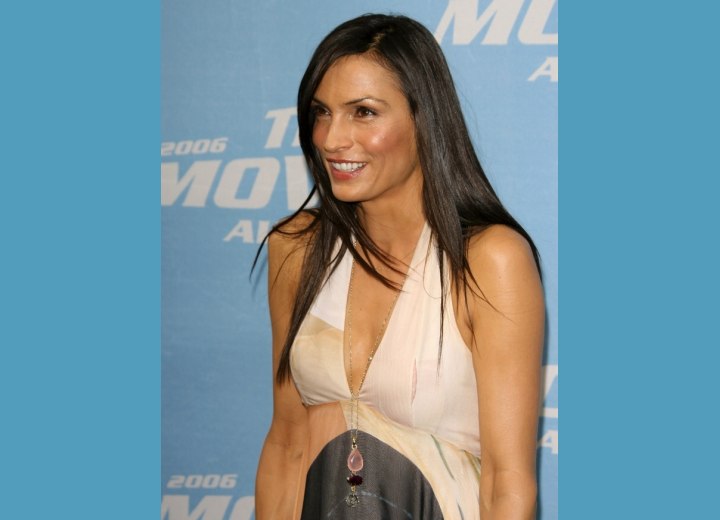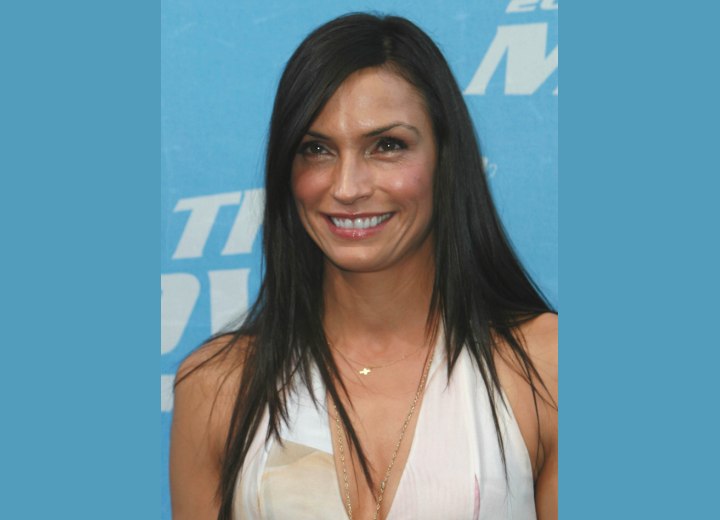 Related Post:
More Famke Janssen hairstyles