Ellen Barkin's Trendy Bob Haircut
Ellen Barkin wore all black when she attended the Broadway Show opening night "A View from the Bridge" in New York City on January 24, 2010.


Her beige blonde hair was cut in a trendy bob that measured about halfway upon her neck and she had long bangs that were combed down and over to the side taking part of her eye.

This easy to do hairstyle is in the creativity of the haircut and keeping it at that perfect length so that it can be styled and combed with a simple brush. Although Ellen's cut is a blunt edge, for variation she can always roll her hair with rollers and place in some of those coveted waves that we are starting to see today.

Another dressy thought would be to braid both sides and fasten the braids either over the hair in the back or underneath. Both ways capture the imagination and can look stunning.

Ellen wears her eyebrows thin with a dark eyeliner, concealor, a little color on her cheeks and a neutral flesh toned lip tone.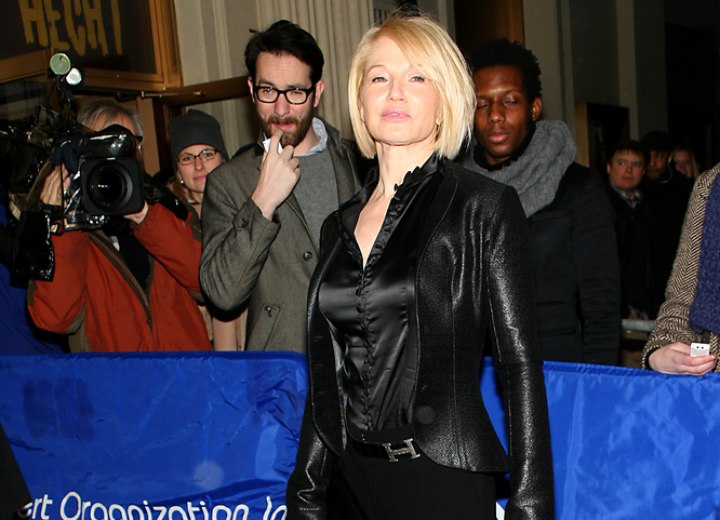 Related Post:
More Ellen Barkin hairstyles