Hairstyle with Round Bangs
Curled blonde waves dominate the photo of Elisha Cuthbert, as she poses for the cameramen. Her side part is smoothed over to bring graceful round bangs that dip upon her forehead.

The lesser side is styled back for a subtle wave and gathered with the rest of her hair behind her ear. Stylish long layers have been designed for the ease of using a curling iron or rollers.


Elisha's shoulder long hair has been lifted to the highest level in coloring and requires large portions of leave in moisturizers and conditioners to maintain a good appearance.

Although there are probably hot rollers involved in styling her hair, due to the high porosity it would be best to use simple conventional rollers instead.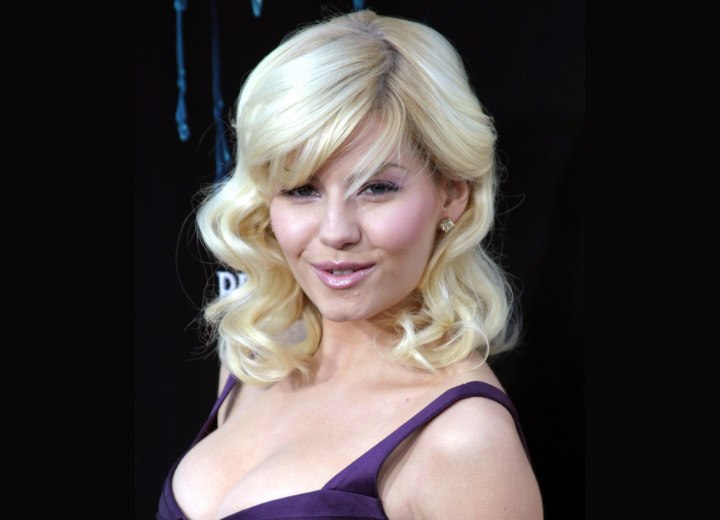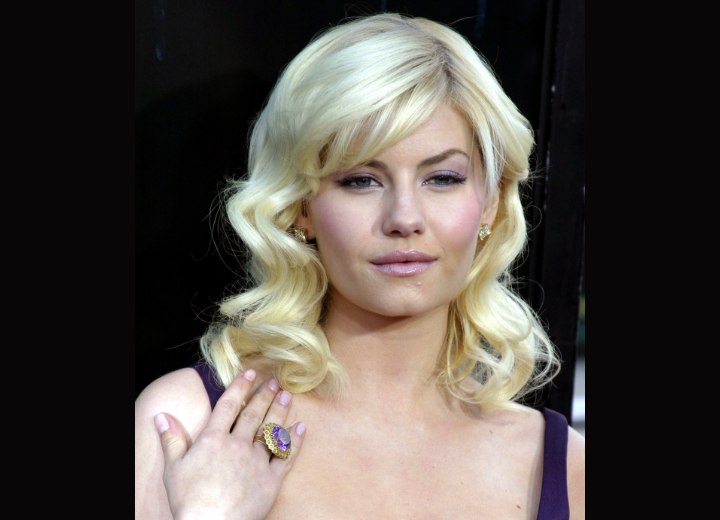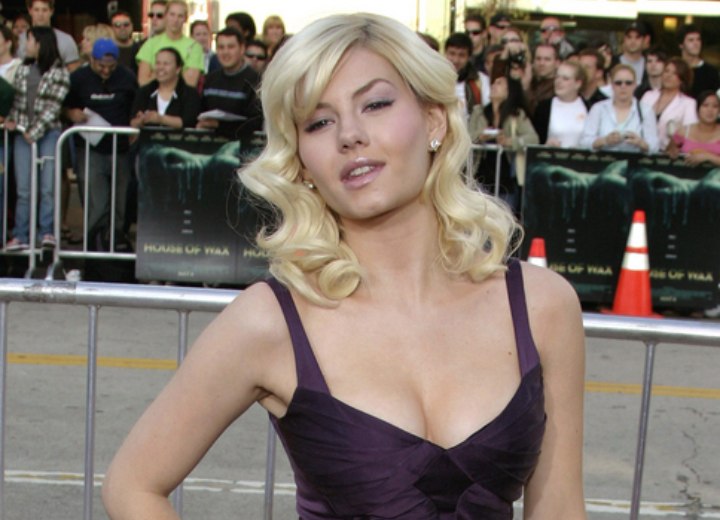 Related Post:
More Elisha Cuthbert hairstyles