Long Cascading Curls

Christina Applegate's long blonde hair has been foiled with neutral blondes and a light shade of warm brown and has been styled in long layers that cascade below her shoulders (January 9th, 2007).

Should this style suit your fancy, here's how to do it on your own hair: part off your clean dry hair in the center and begin to block from the top to each side with a clasp. Block in three parts beginning from the top, middle and bottom. Have your medium sized curling iron hot and begin on the bottom in the back.

Wrap the hair from the end vertically and roll as close to the head as you can get. Do this all the way over and continue on up into the crown area. Now, begin on the sides on the bottom, Wrap the hair vertically towards the back. Do this all the way up in rows. When done, comb lightly going back and allow to fall, curl and spray if desired.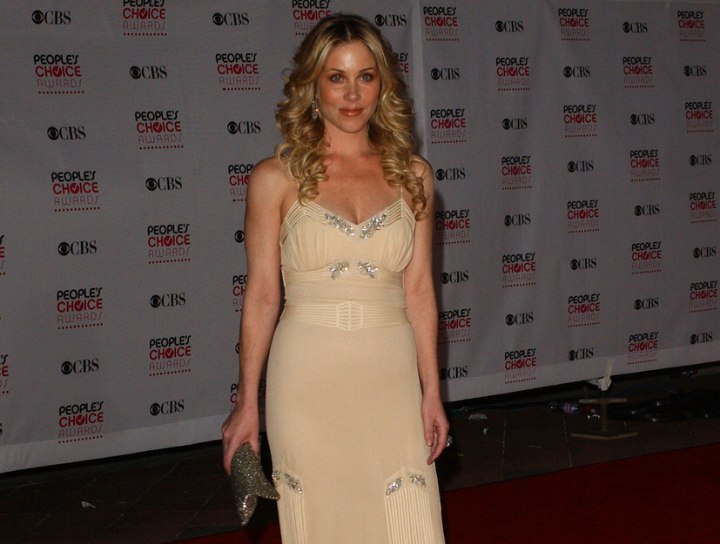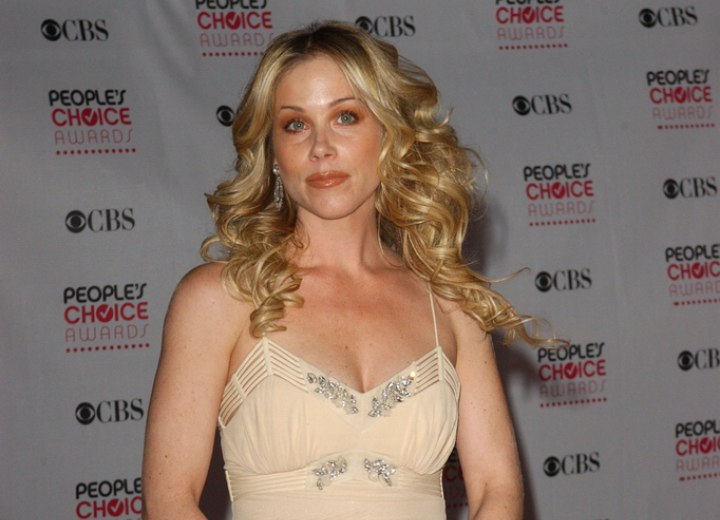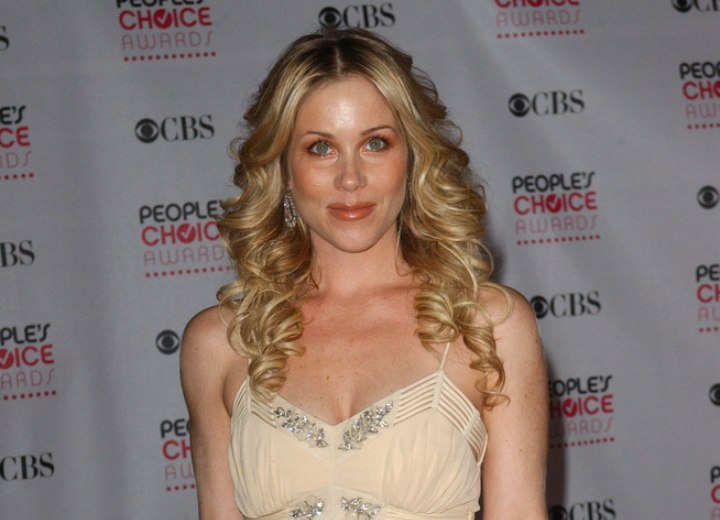 Related Post:
More Christina Applegate hairstyles