Chrissy Teigen's Hair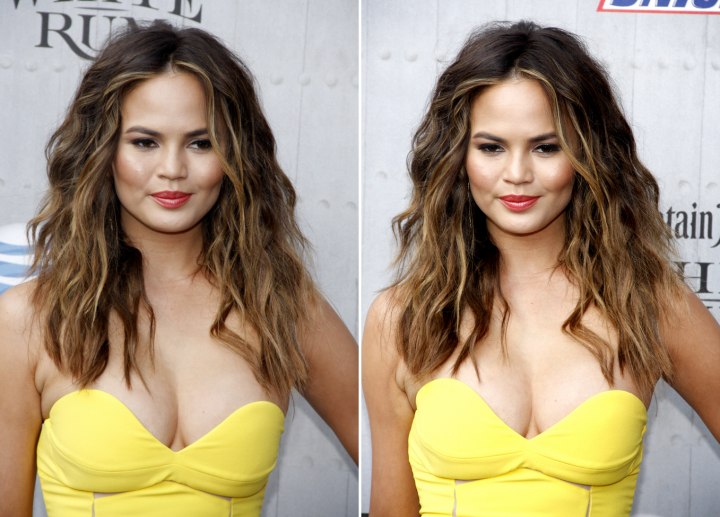 Click to enlarge

Here's a photo of Chrissy Teigen at the Spike TV's "Guys Choice 2014" on the 7th of June 2014. Chrissy's beautiful long dark ombré hair falls down the sides of her breathtaking face in slightly messy, sexy medium-sized curls. The easiest way to achieve this look is to work with unwashed hair that's been straightened the day before.

Part the hair in the middle of the forehead, spray the hair with a heat-protection product and clip it in sections, working from the back to the front. Use a medium-barrel curling iron, and curl the hair from about 1.5 inches from the root to the tip of the hair, working using your sections from back to front.

Take care to curl the hair away from the face at the front, as you'll note Chrissy's hair has been done. When the curling is done, throw the hair back and forth a few times, allowing the hair to settle in a more natural fashion, and gently comb your finger-tips through the curls.

Afterwards spray the hair with a light-to medium hold gloss hairspray, as the hair is less likely to relax too much because of the fact that it's been washed a day or two before. Note how Chrissy's beautiful dark brown to blonde ombre hair color compliments her complexion and dark eyes!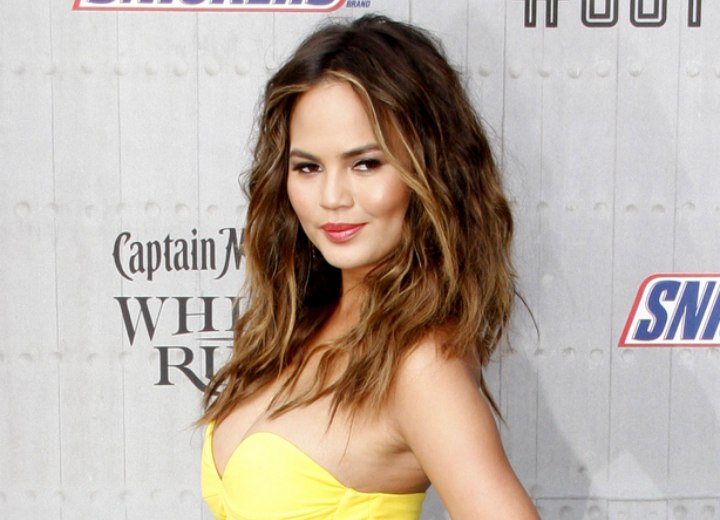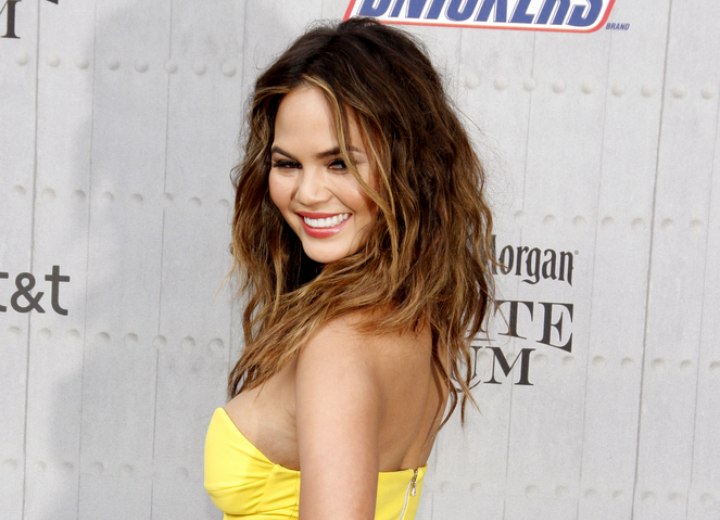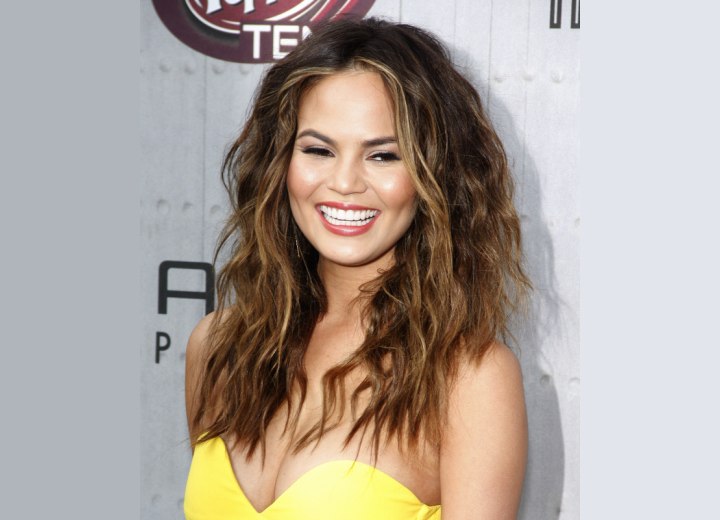 Related Post:
More celebrity hairstyles