Charlize Theron's Pixie

It only made sense for Charlize Theron to wear a hot red dress to the world premiere of her new movie, "Devil's Advocate" on October 13th, 1997. The actress rocked the deep crimson shade on her lips, too. She definitely burned up the red carpet that year.

Her slightly understated hairstyle is a complement to her amazing overall look. The simply styled pixie haircut gives Charlize the ability to play up other features that night.

Her hair is cut very short and a spikey fringe is styled forward to help frame her face. Strands are tapered around the ear with a few longer strands sweeping out in front of the ears for softness and femininity. Her hair is cut with a razor throughout the interior of the cut to add tons of spikey texture. It is gelled for an almost wet look.

Her signature blonde locks are bleached up to a pale, yellowy blonde. This light hair shade is awesome next to her stunning green eyes.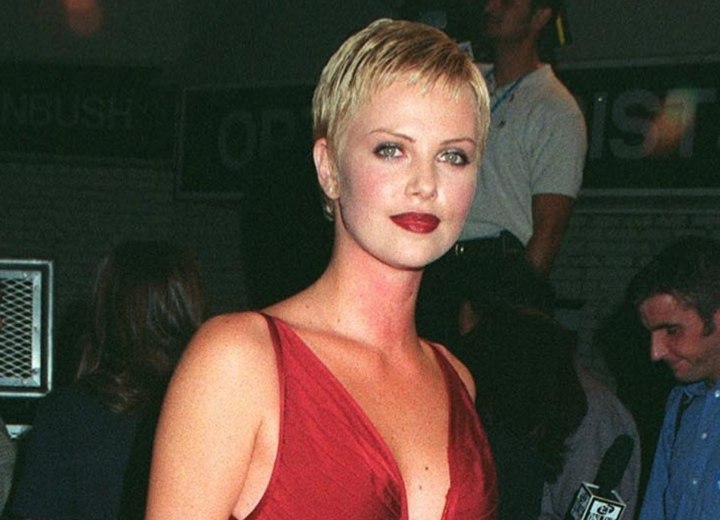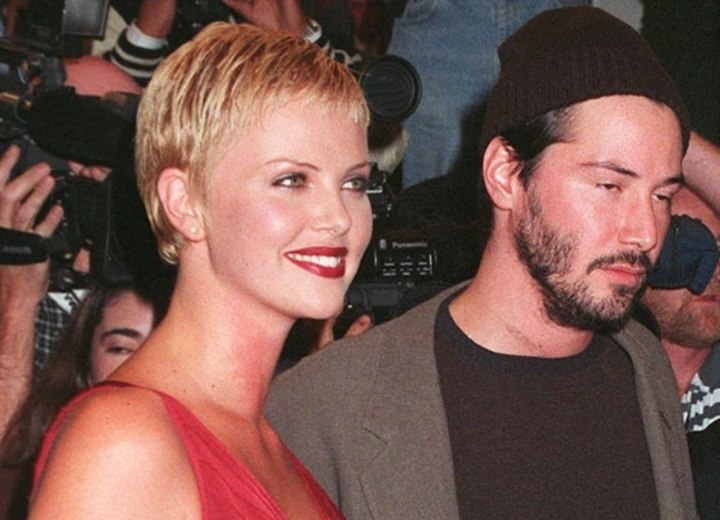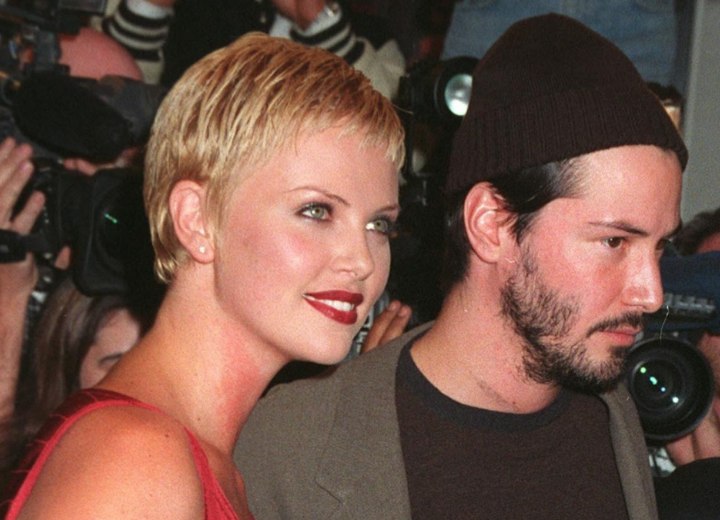 Theron's look is definitely bold and not for the faint of heart but that's what we love about her. She has the amazing ability to take fashion risks that pay off big time. Will a short pixie look good on you? You'll never know yourself until you try!

Related Post: More Charlize Theron hairstyles
Photos: Featureflash/Shutterstock