Goth Influenced Hairstyle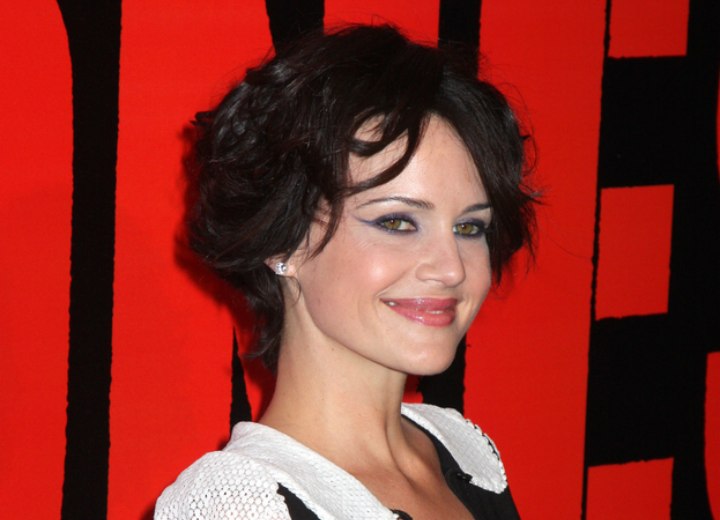 ↓ More Photos ↓

The New York City premiere of "Shine a Light" featured a Carla Gugino who was a little bit goth, and a little bit glam. The irrepressible actress has a short layered haircut with long layering at the nape and a long fringe.

The layering is textured heavily with a razor and the whole is colored a coal black with a high-gloss finish. It's a look that's hard to pass by without a second glance.


See also:
More Carla Gugino hairstyles