Carey Mulligan's Short Bob

Carey Mulligan attended the 19th Annual BAFTA/LA Britannia Awards on November 4, 2010 and she wore her bob tucked behind her ears. The sharp edged short haircut was notable filled with a variety of colorful panels of gold, reds and light browns complementing her blonde overall color.

Tip: Bob haircuts are good and easy to take care of, but if you do not have the facial structure to wear one, go for some casual curls instead. If your hair is already straight, consider a bob with a slight angle along the sides, if you need a light fringe of softness around your face.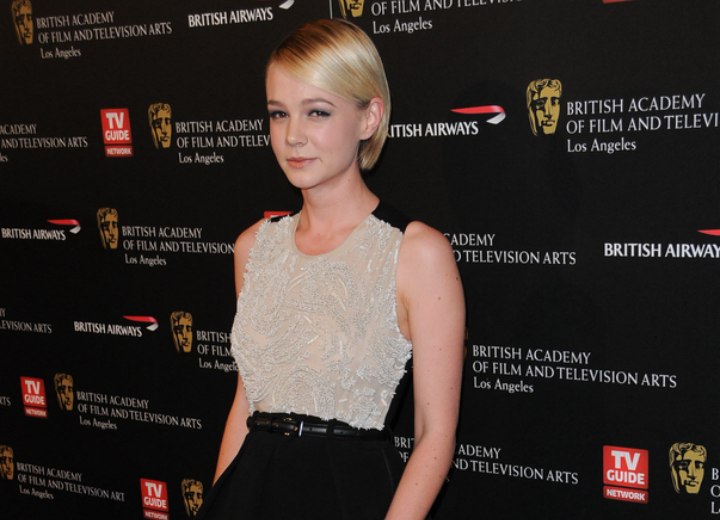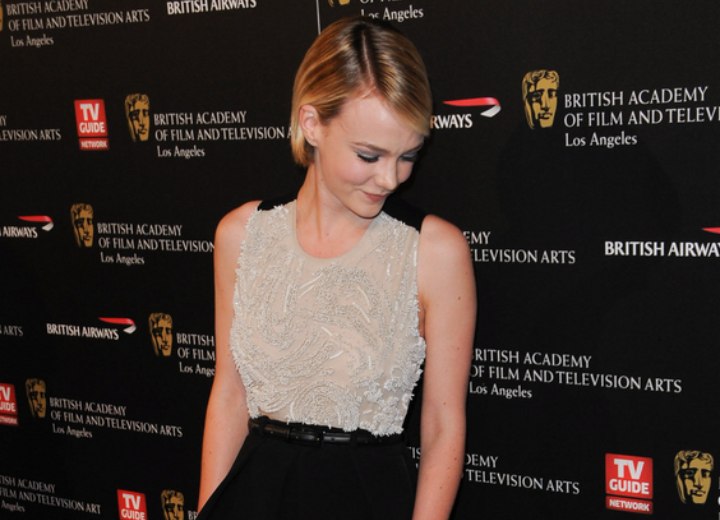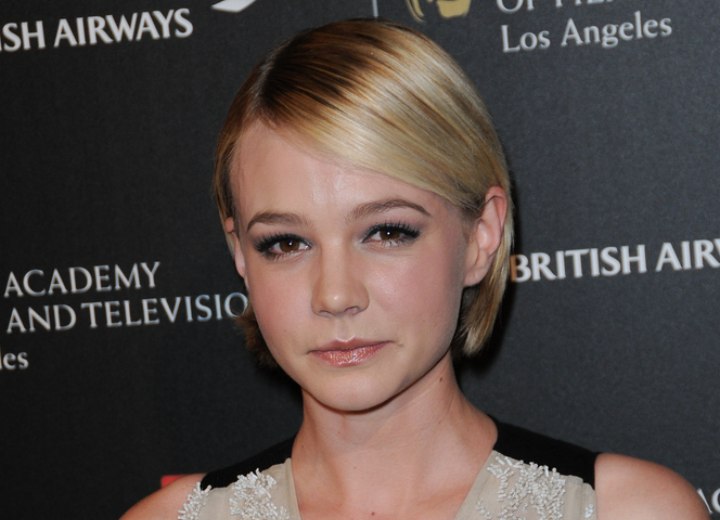 Carey goes along with her light skin colors and keeps things simple with following her natural eyebrows, a light smoky green shadow, eyeliner and mascara. There is a slight rosy touch to her smiling lips. At one glance we can see that Carey's colors are blonde, pink white skin, white dress with a touch of black.

Related Post: More Carey Mulligan Hairstyles