Beth Littleford's Curled Hairstyle

Click to enlarge


Our celebrity is a comedian! She wears her hair cut in medium to short layers with the back barely touching the bottom of her neck, and we find her color is a lovely warm beige. Her top has a high left part that appears to be her natural part.

There is a strong possibility that Beth has a body wave in her hair for volume and to get this coveted look she is wearing presently. After the body wave, many times all you have to do, is apply your favorite setting lotion and allow your semi curls to air dry.

When dry use a large tooth comb or pick to gently comb your hair out. If the curls are not as prominent as you envisioned, simply use your medium sized curling iron to do the trick.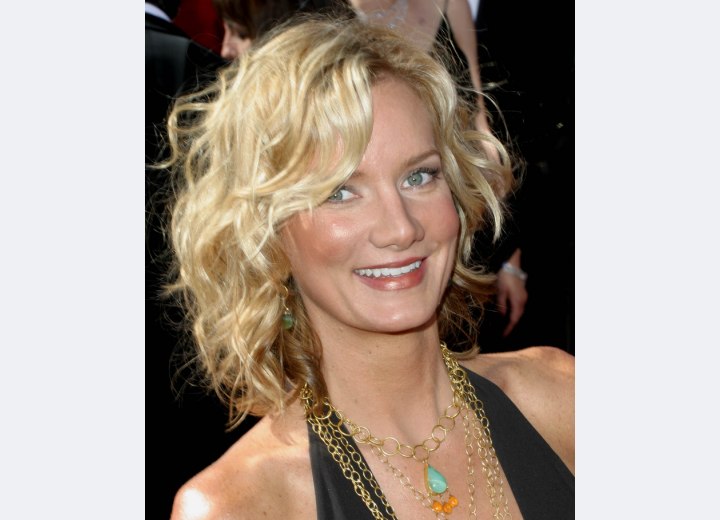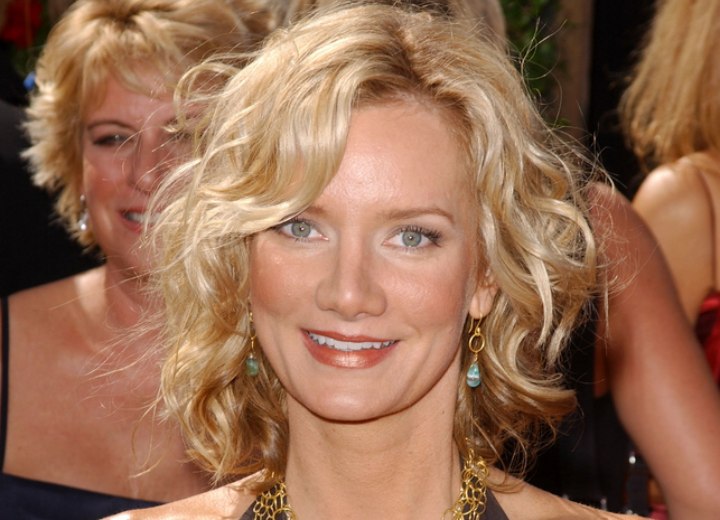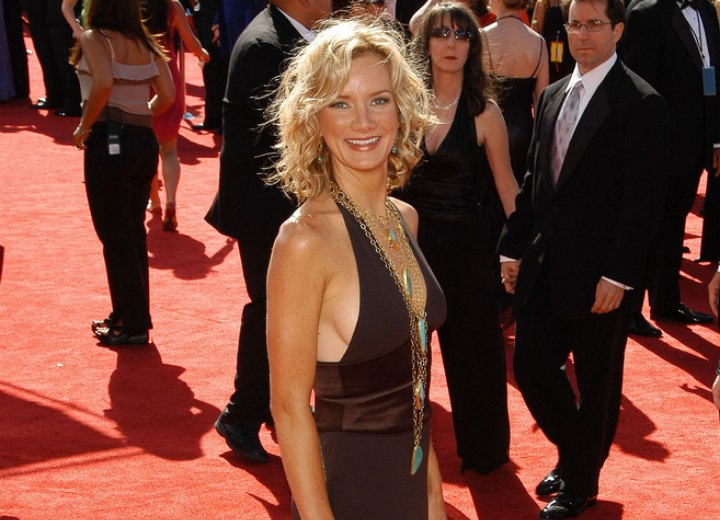 More celebrity hairstyles