Long Disheveled Hairstyle
"The Hills" farewell party July 27, 2010 at the Haymarket Hotel in London received Audrina Patridge with her long disheveled hair cut in layers and styled in messy curls that lay below her shoulders. There were two wide waves that plunged on both sides of her temples while other parts of her hair displayed a Romany appearance.

Her hair color has shades of golden blonde and strips of light reddish brown that presented the pink undertones of her skin.


Her makeup was seen to have sharp pencil thin eyebrows, eyeliner, a muted green eye shadow, lashes and mascara. Her lip color was a light pink.

Suggestion: limit the eyeliner on the bottom in a smudged effect, thicken the eyebrows just a little to soften the facial appearance, use one dark line of blended blush to contrast on the cheeks and apply a light rose lip color. Her white shirt was unique due to her black arrowed strips along each side of her front.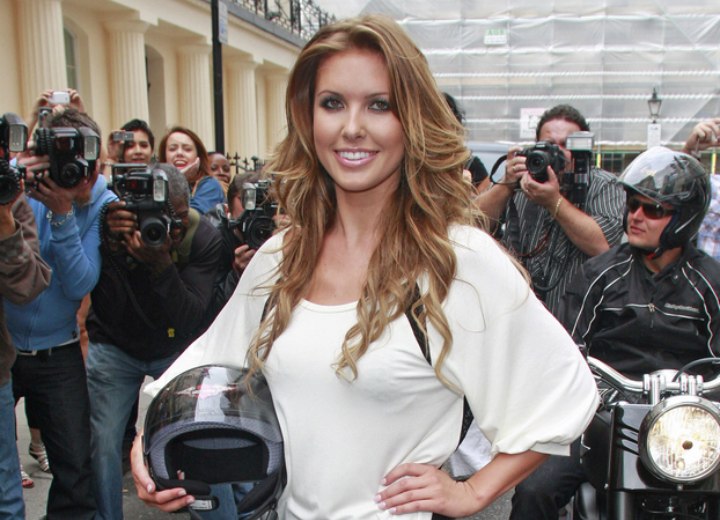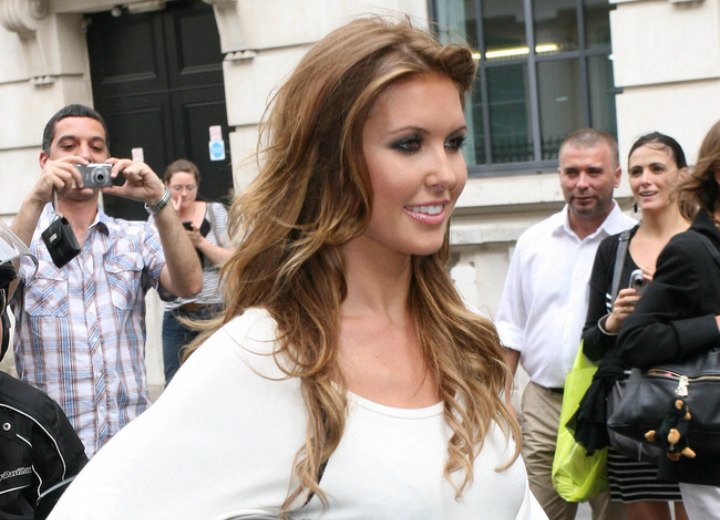 Related Post:
More Audrina Patridge hairstyles