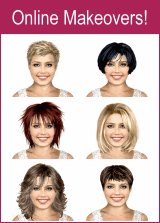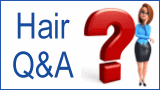 Touch of Gold Hairstyles Collection
NHF Inspire
Not all is gold that shines, but the new collection by NHF is as beautiful, precious and rare as the finest of metals. Cuts are performed with the utmost in precision to create geometric and very contemporary short hairstyles with a variety of textures from smooth to afro.



(Click for larger photos)


Styling pronounces the iconic nature of each style and also shows the versatility of each cut. Slick roundness, high spikes, ruffled layers, tiny curls or laser cut lines are molded in looks that resonate some of the highlights of past decades. 60ís mod styles, disco, neo grunge and always fun, a glimpse of punk are the flavors of this delightful buffet.

The hair colors are transparent, bold and shine in luxurious tones of ebony, platinum, gold and ruby red. A treasure chest full of fashionable looks with an edge.



Hair: NHF Inspire
Creative Directors: Akin Konizi and hob creative team
Make Up: Lucie Flowers
Styling: Graham Cruiz
Photographer: John Rawson