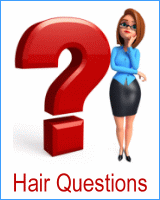 Hair Imaging


Virtual hairstyles software to try hundreds of hairstyles and hair colors on a photo of yourself. Do countless makeovers on a photo of yourself and see exactly what you will look like before getting your hair cut or styled!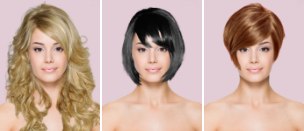 - 100% free!.
- online software = no downloads and nothing to install.
- over 200 haircuts and hair colors to try on.
- frequent updates: new hairstyles added every month.
- online hairstyles search.
- password protected area with unlimited access, 24/7.
- print all hairstyles and colors with your picture.
- email hairstyles to your friends.
- save hairstyles to your own computer.


Ready to try on over 11,000 hairstyles, 50 hair colors, highlights and make-up? Signup for free and use the Advanced Hairstyler!