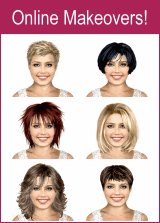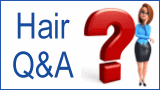 Cynthia Nixon's Hair Extensions
Cynthia Nixon was at the Sex and the City 2 – UK Premiere in London on May 27, 2010 and was she wearing extensions? Seems everyone is these days. Her yesterday red hair color is now worn in a sassy strawberry blonde multi-toned color. The underneath looks to be light medium brown, while the light blonde strip is secretly whispered of an extension.


Her long hairstyle begins with the parting in the center and soft round curls fashioned closely around her face. I'd like to see Cynthia's hair in an updo, with most of the hair over to one side and a designed floweret created. There would be a few of the short sections lying about to present a light feathery and airy uplift. Another good look for Cynthia would be deeper lush waves.


One of the first things we seem to notice about Cynthia is how her attractive blue eyes go so well with her strawberry blonde hair color. Being fair skinned she has to be careful how much makeup she puts on, because with such a skin tone; it would take away from her beauty. There is the slightest brush of brown upon her eyebrows, a light and warm coppery shadow, eyeliner, lashes and mascara. Her tinge of blush and shimmery fleshly pink lip color bring a perfect springtime glow. The color turquoise is one of the best colors for Cynthia as her beautiful dress displays. Pastels would wash Cynthia out such as a light yellow that would do nothing for her hair color. A light pink would bring out the pink tones in her skin perhaps too much. She would probably do well with any of the greens including a light lime or pea green. Tip: study your eyes, hair color and skin tones before you buy that dress.

Related Post: More Cynthia Nixon hairstyles