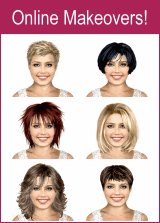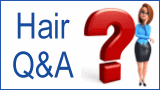 Hairstyle with Outward Flick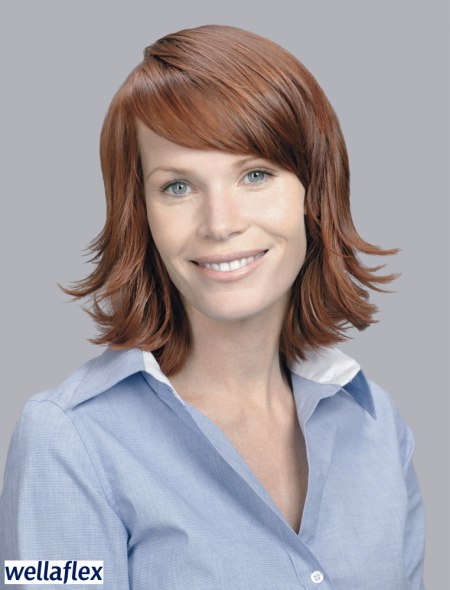 Shine and Protection for colored Hair – Wellaflex "Color Brilliance".

Shoulderlength haircuts with soft layers offer much versatility. That way a loosely styled outward flick brings the layers out best. Long bangs add modern touches.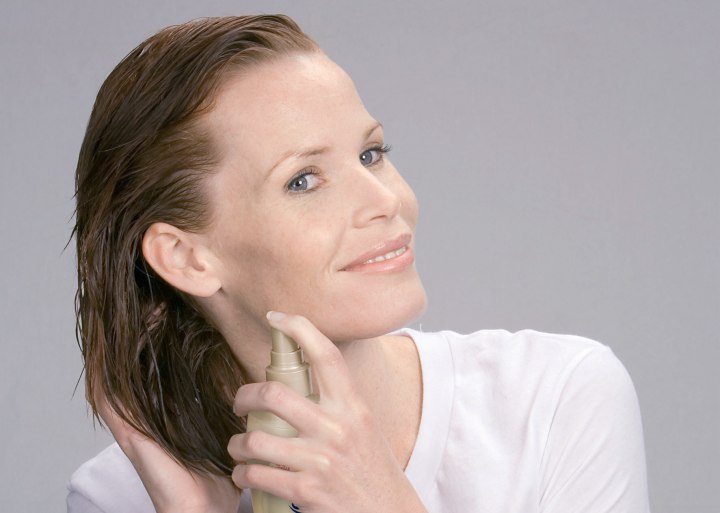 Step 1:
Spray some Wellaflex Colorbrilliance Gel into hair. Lean the head to the side, to let the hair fan out and the spray distribute very even. Compared to a mousse the gel-spray give hold and volume to the hair, but also more grip and texture.

Step 2:
To achieve much natural volume, tilt head to the side and brush the hair against its growth direction while blow drying.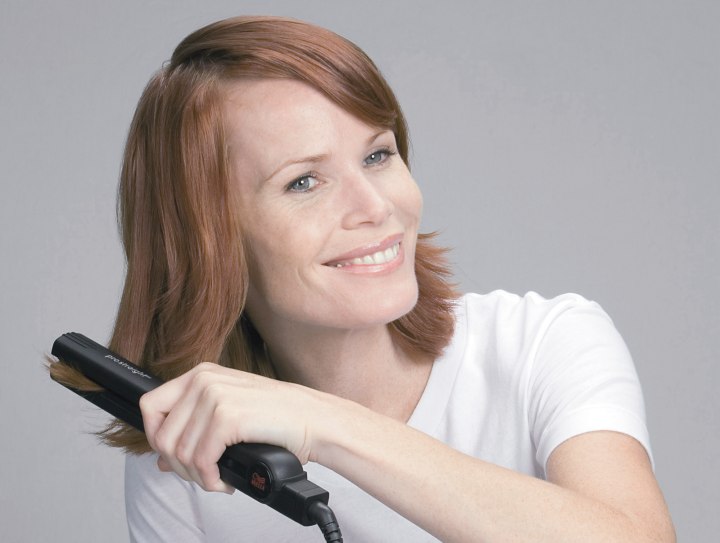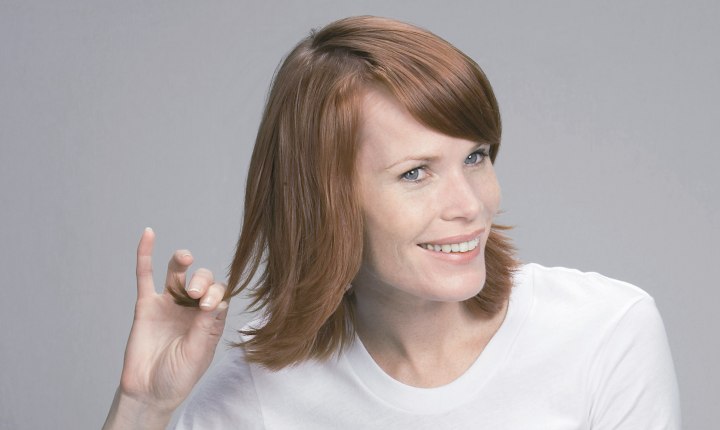 Step 3:
You can create an outward wisp either by rolling the ends over a large round brush and blow dry once again or by using a flat iron. Just put hair into iron and turn outward.

Step 4:
To add a great finish to the outward wisp, spray some Wellaflex colorbilliance gel-spray on your fingertips and define individual strands.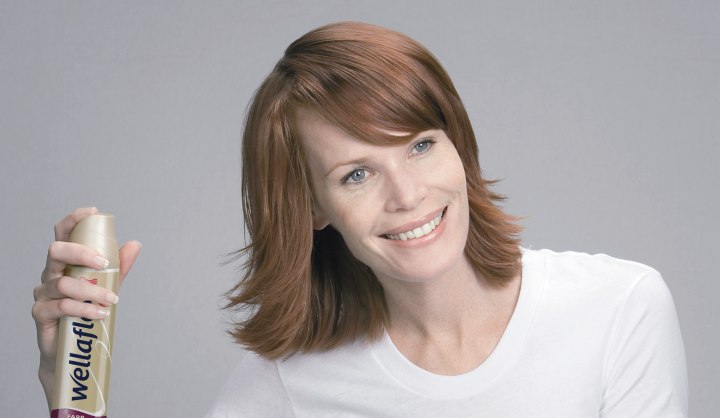 Step 5:
Fixate the look with Wellaflex hairspray. Spray some extra on the outward roll, while tilting your head to the side and aim directly at the tips.


More Wellaflex Styling Tips