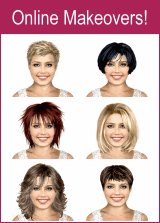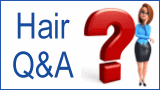 Good Human Hair Extensions
Q: I'm African-American and I would like to know where I can get good human hair extensions like Rihanna's or Jada Pinkett Smith's. How can I make it look good like their's?

A: From the most-current photos of Rihanna and Jada Pinkett-Smith that I have been able to find, it appears that these ladies have had fusion-applied hair extensions. This method, which involves bonding extensions to the natural hair in small clusters (as few as 2-3 extensions per hair strand) creates the most realistic and natural looking hair extension results.


Now, as for getting your hair to look as good as Rhianna's or Jada's, you need to do the same things they do. These extensions are not the "do it yourself" hairweave kit types of hair. These women go to high-end masters in the fields of cosmetology for their hair care needs, or have these stylists come to them in many cases. In the case of extensions, depending on the length and the number of extensions needed for the hair to achieve a certain look, you can expect to spend literally THOUSANDS of dollars just for the application of the extensions. (I have seen pricing at some high-end Beverly Hills and NYC salons that start at $1500 and up for fusion method extensions).

As an average person, your best option for great-looking extensions is to find a reputable salon or stylist – one that you feel you can trust – and talk with them about the options available in your price range. A good extensions specialist can advise you on the different types of human extensions available, the cost, and can evaluate and estimate the amount of extensions you will need to achieve the look you want.

The most important thing to remember though is to follow through with your after-care routine exactly as directed by your extension specialist. This is the key to any great looking hairstyle.

©Hairfinder.com


Related posts:

Hair extensions

Hair extensions Q&A

Rihanna hairstyles

Jada Pinkett Smith hairstyles