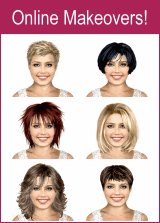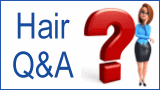 French Twist and Turtleneck
Jessica Simpson wore her long blonde hair up in a French twist when she attended the premiere of "Extraordinary Measures" in Los Angeles, Ca. on January 19, 2010.


Jessica is looking quite fashionable with her hair smoothed back and a little lift in the crown and the top. Her trendy bangs are combed lightly down and then brought over to cover one of her brows in a transparent composure with one single thick strand allowed to hang along the side.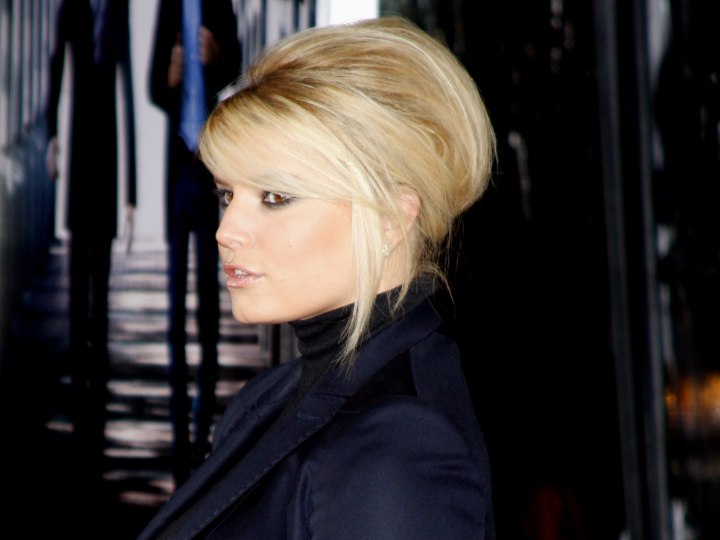 Wearing her hair up gives Jessica the appearance of being more streamlined, especially with her dark turtleneck under her dark blazer.

The French twist is a timeless style and will never fail to give you that added boost you are searching for when you must look your best. Practice back brushing to discipline your hair while you style the twist and before long, you'll be able to do it with your eyes closed.

Jessica's makeup compliments her dark eyes, with plenty of eyeliner around her large brown eyes. She keeps her eyebrows a little bit lighter in keeping with her blonde hair and uses a smoky eye shadow that is blended into the outer corners. There is mascara and blush/bronze and a frosted lip color integrated within her square formed features.

Related Posts:
Celebrity up-styles
More Jessica Simpson hairstyles