Cheryl Ladd with Short Hair

Cheryl Ladd showed up in a sophisticated black leather outfit and turtleneck for the New York premiere of "Dr. T & The Women" on October 10th 2000. The former Charlie's Angel star still looks amazing! She was photographed here when she was 49 years old yet the actress looks years younger.

What is the secret to her timeless beauty? The right hairstyle, makeup, and style choices make the perfect threesome. All the elements work together to make Cheryl a fashion icon and a fashion inspiration to all ages.

Black is a universally flattering color and the leather gives Ladd a cool edge. We love her entire look but we really love her short hairstyle.

Her haircut is very chic and extremely adorable! The length is cut right at the jaw line and layers are cut throughout for a fun and flirty flip. The bangs are cut wide and they are the perfect length falling right at the eyebrows. The wider cut bangs really help add a frame to the face and the sides blend into the layers seamlessly.

Cheryl has natural wave to her hair and that is the perfect type of texture to have for this flippy hairstyle. She wears the hair in a tousled manner that gives the overall style a laid back vibe. You could create this style with a large sized curling iron if you have straighter textured hair.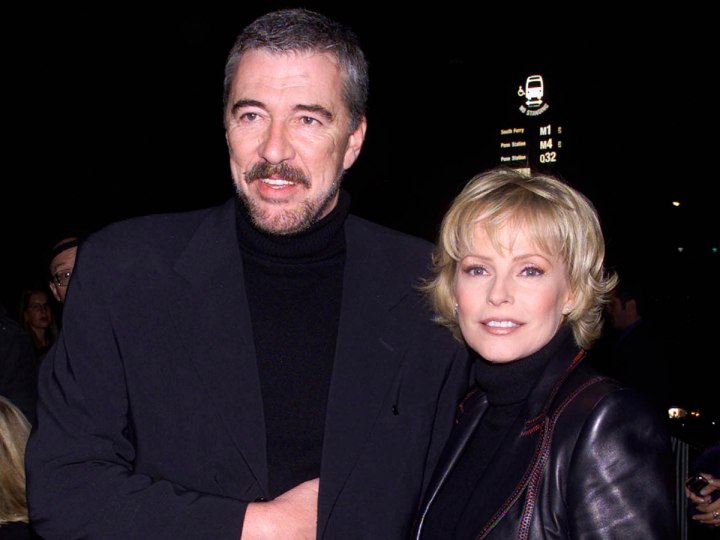 Cheryl's lighter skin tone and green eyes make her a perfect candidate for light blonde locks. The shade is exquisite with tons of beige undertones that create tons of dimension. Ladd's short hairstyle is definitely one to be copied and emulated. Be inspired and try it out at your next visit to the salon.

Related Post: More Cheryl Ladd hairstyles
Photos: Featureflash/Shutterstock