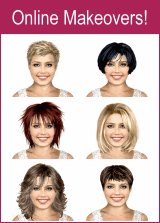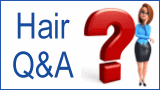 Up-Style with Flat Bangs
Have you ever seen anyone skyrocket to fame the way Carrie Underwood has? It appears our country singer has naturally dark wheat colored hair with weaves of blonde streaks running throughout.


The hairstyle (February 8th, 2007) has flat bangs diagonally on her forehead with a pouf on the top and the rest up in the back with cascades of curls upon each other.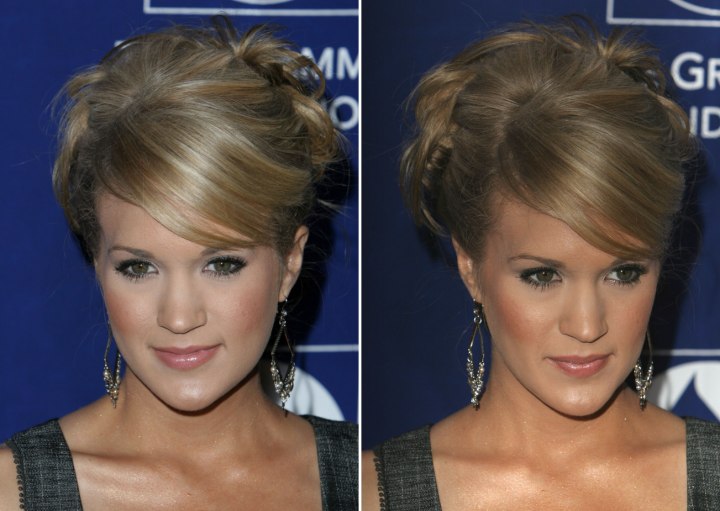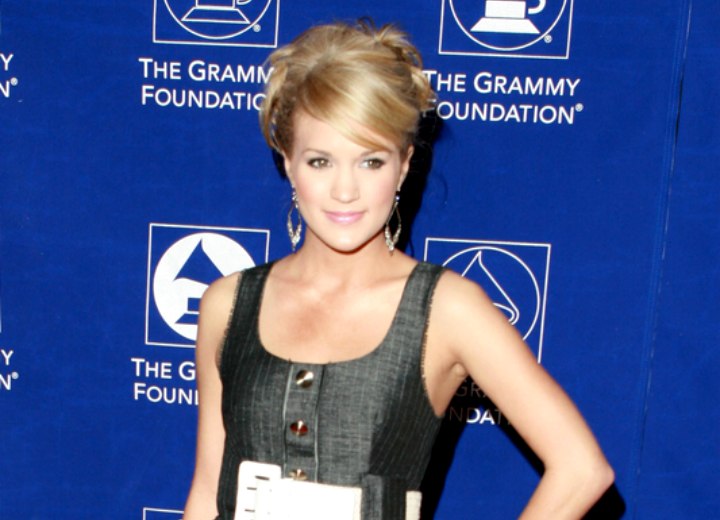 The artist of this up-style took her time and placed each curl singly into place, curl upon curl, fashioning with gel, hot sets and spray and securing with hair pins as they went. This type of style requires true sculpturing as it is done little by little.

I would suggest seeking out a good hairstylist who has a good reputation for elegant updos such as this. Unless of course you would want to purchase a matched synthetic cascade with a small base already in the ringed curls. All you would have to do is pin it onto your crown. There are many good synthetic wiglets, cascades and hairpieces that are quite easy to clip on today.

Related Post: More Carrie Underwood hairstyles