Form Fitting Haircut

So many spikes and so smooth! Bruno Melgani combined extreme texture with sharp, pointy tips and put them all in a round and gentle shape. In addition to this already sizzling combination some asymmetry was added to make it truly spectacular. Bangs are short, but they transition into longer tendrils, which hug the face on both sides.

The mass of the hair sits on top and the silhouette narrows towards the neck. During styling the hair was lifted at the roots to boost volume without however lifting the entire hair up. All of the motion and dimension of this short modern haircut is enhanced by a lot of high and lowlights.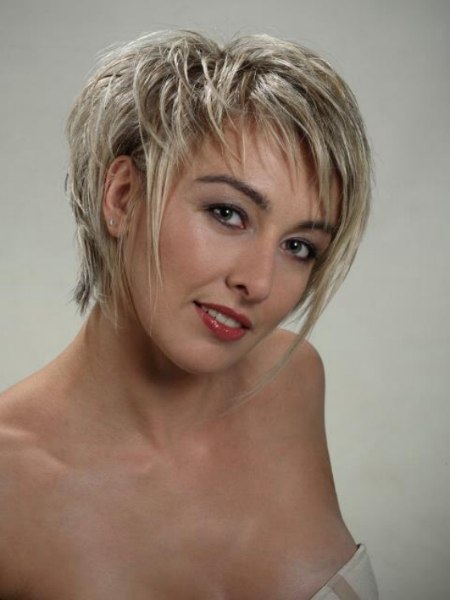 Collection: Pur Contraste
Hair: Bruno Melgani
Make-up: Mariana Miteva
Styling: MJeremy Bueno
Photography: Eric Forlini

Related posts:
Short hairstyles
Short razor-cut hair with a wispy finish
Face framing short hairstyle with textured layers