Water Waves with Attitude

You can leave that hat on, baby! Showing just a part of the luscious old Hollywood waves makes them even sexier. Soft glamour meets leather and a trendy hat.

The haircut is slightly layered around the bottom, giving this look even more volume and bounce. A tiny bit of deconstruction of the wavy action aids the look as well.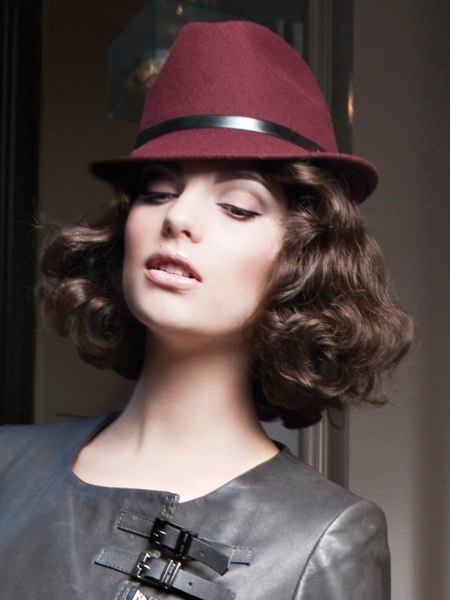 Click to enlarge

Collection: Hairstyles Fall-Winter 2011-2012
Hair: Jack Holt Coiffeur Créateur
Photography: Isshogai

Related posts:
Medium hairstyles
Marlene Dietrich look
Vintage hairstyle with finger-waves